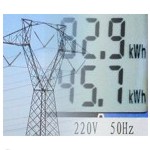 Cellular machine-to-machine (M2M) connections will exhibit explosive growth between 2012 and 2020, according to a new research report and forecast from Strategy Analytics. Cellular M2M connections will increase from 277 million this year to some 2.5 billion in 2020, a constant annual growth rate (CAGR) of 30%, the Boston-based market research firm projects.
Ongoing progress in deployment of global connectivity platforms, standardization efforts, growth in cloud computing and regulatory initiatives will all contribute to growth in cellular M2M connections, according to Strategy Analytics' analysts.
"We seem to have been at the cusp of an explosion in M2M for many years, without it being realized, but finally changes are happening that will enable the M2M market to show real growth over the forecast period," elaborated M2M research director and report author Andrew Brown. "Carriers' development of global connectivity platforms, efforts to standardize the M2M service layer, such as the M2M initiative, and government regulation, will all help to realize the potential of the M2M market."
Brown sees mHealth as a key driver of cellular M2M connections growth in both developed and developing countries, as well as in both dedicated devices and mobile handsets.
In addition, cellular M2M connections are on the rise in smart metering and telematics markets. With ongoing urbanization of the world population, growth in "smart city" technology will likewise fuel growth in M2M connections, according to Strategy Analytics' "Global M2M Connections Market Forecast & Analysis" report.
"Whether monitoring patients or smart meters, the ubiquity of mobile data combined with M2M service capabilities is enabling real world changes that help us more effectively distribute resources, as well as proactively understand the world around us," added director of Mobility Kevin Burden.
While enthused about growth prospects, M2M industry sources are nonetheless concerned about telecoms providers shutting down 2G cellular services. Millions of M2M devices rely on 2G-based GPRS mobile data connectivity. They could wind up stranded as a result of 2G service shutdowns, they say. AT&T recently confirmed it plans to shut down its 2G networks by January 1, 2017.