Republican members of the Congressional Commerce Committee are calling on the Government Accountability Office (GAO) to audit the USDA's Rural eConnectivity Pilot Program, commonly referred to as the ReConnect program. The ReConnect audit request came in the form of a November 23rd letter to the GAO.
Congress has appropriated over $1.4 billion for the program, which is supposed to award grants and loans to fund broadband connectivity projects across rural America. Phase 1 of the program awarded $698 million to 79 entities across 33 states. Phase 2 has awarded $642 million to 83 entities across 34 states so far. Telecompetitor closely follows the ReConnect program.
ReConnect Audit
In the letter (first flagged by the Benton Institute) to the GAO requesting the ReConnect audit, Republican members of the Commerce committee cite several concerns about the program including use of ReConnect funds to overbuild existing rural broadband networks, lack of interagency coordination, and transparency.
Congressional members highlight what they characterize as a poor track record at USDA's Rural Utility Service (RUS) unit for preventing overbuilding of existing broadband infrastructure, citing the ARRA stimulus program as an example.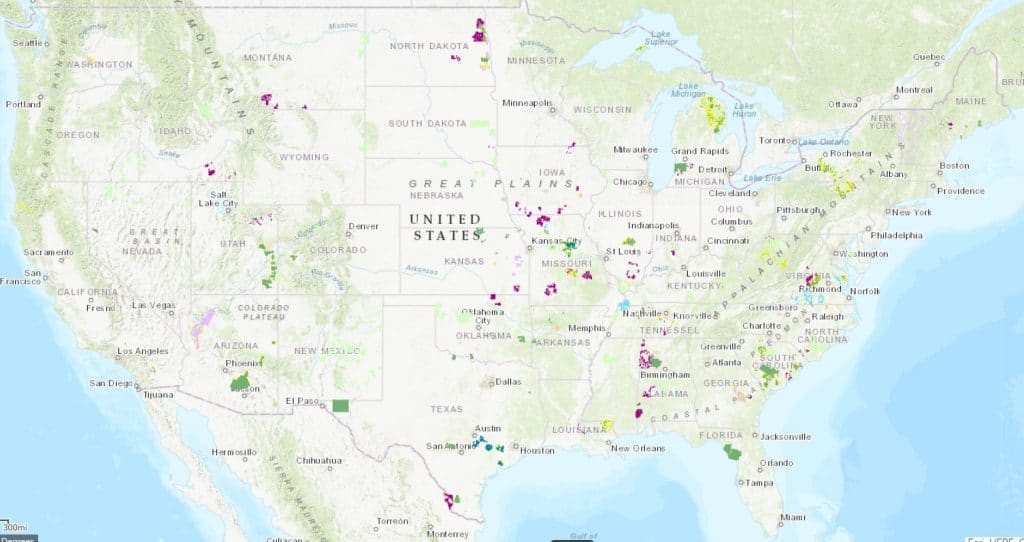 "Specifically, OIG found that RUS had a history of 'not maintain[ing] its focus on rural communities lacking preexisting broadband service,' that RUS had devoted 'significant portions of its resources to funding competitive service in areas with preexisting broadband access rather than expanding service to communities without existing access,' and that 'RUS' decision to fund certain providers in rural communities, but not others…could create an unlevel playing field for providers already operating without Government subsidies,'" the letter states.
Committee members are also concerned about interagency coordination with the FCC and its USF program. Specifically, whether the ReConnect program funds broadband projects in high cost areas that are already funded through the USF program.
The poor state of broadband mapping comes into play as well. Everyone agrees that the current data provided by the FCC about broadband availability is inaccurate. Yet funding decisions are being made based on this inaccurate data, a conundrum the letter also highlights.
Congress has directed the FCC to improve the broadband availability maps, and the FCC has a plan to do so. But no funding has been appropriated yet to actually complete the task.
Lastly, committee members are requesting more transparency around the distribution of that $1.4 billion. Issues of cost effectiveness of broadband projects are being raised and how does the RUS ensure that award recipients are achieving it.
"Because of our concern about overbuilding, interagency coordination, and the mismanagement of appropriated funds, we request that GAO conduct an in-depth audit of the ReConnect Pilot Program, including whether USDA coordinates effectively with the FCC to ensure no RUS funds are sent to areas already receiving USF funds, and report to the Committee on any other issues of concern regarding the funding and administration of the ReConnect Pilot Program," the letter states.
Overbuilding Issue is Complicated
Overbuilding existing networks with government provided funding is a hot button issue on two fronts. To the extent overbuilding does occur, existing providers are calling foul, saying the government is playing favors and funding "artificial" competition.
Additionally, there are quite a few government funding and subsidy programs at play for rural broadband, both at the federal and state level. Overbuilding with funds from one government program could undermine the efforts of another existing government funded project.
Some of this funding is government backed loans, putting recovery of those loaned funds at risk if another government funded project creates competition, perhaps preventing the original provider from adequately servicing its loan. Additionally, adding a government funded competitor in USF backed high cost areas is bad public policy, many would argue.
To be fair, the ReConnect program has specific rules aimed at preventing this issue from occurring. Those rules state that funding will only be provided to an area where at least 90% of households in the proposed funded service area (PFSA) lack access to fixed, terrestrial broadband service of least 10/1 Mbps service.
Those rules also specifically prevent funding projects that serve areas already funded through other government funded programs, including other RUS programs. Although reference to USF programs are a little loose in these rules.
Apparently, Republican members of Congress are not convinced these rules are enough or question whether they are being adequately followed. We will all be eagerly waiting to hear the GAO's response to this ReConnect audit request.