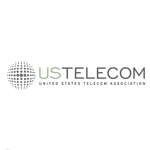 Wireline providers invested nearly $27 billion or 41% of a total of $66 billion spent on the nation's information infrastructure in 2011, according to new research from broadband service provider trade association USTelecom.
Wireline providers' share of spending was just a tad higher than that of wireless carriers, who comprised 40% of the total, according to the researchers. Cable service providers represented the remaining 19%, according to the research brief, titled "Updated Capital Spending Data Show Continued Significant Broadband Investment in Nation's Information Infrastructure."
Those numbers have changed only slightly since last year when USTelecom created a similar report for 2010. Spending for that year also was $66 billion, with wireline carriers contributing 42% of spending, followed by wireless at 39% and cable at 19%.
But although the overall investment level has not changed, the amount of traffic that networks carry has increased dramatically– from the equivalent of 8.3 million DVDs per month in 2000 to the equivalent of more than 1.4 billion DVDs per month in 2010, USTelecom said. The association expects traffic levels to triple again over the next five years.
The largest driver of bandwidth demand in 2010 and 2011 was consumer video over fixed networks, representing more than two-thirds of U.S. data traffic in 2010 and approaching three-quarters in the next five years, said USTelecom.
According to the USTelecom research, 96% of Americans now have access to fixed broadband, up 1% since 2010. Researchers also noted that 80% of U.S. households have at least two broadband providers from which to choose.  The research brief does not indicate how researchers defined broadband, however.
It appears that some of USTelecom's landline carriers may be feeling overshadowed by wireless carriers, which have garnered much of consumers' attention in recent years. "Nearly all of U.S. wireless data traffic, the fastest growing data traffic segment, utilizes fixed network connections," the research brief notes. "Fixed backhaul connections link cell towers to the network and, increasingly, mobile data traffic is offloaded onto Wi-Fi enabled fixed network connections via dual-mode Wi-Fi cellular devices in order to alleviate mobile network capacity limitations."
The announcement about the new research also directs readers to a USTelecom video that explains the important role of wireline connections in supporting wireless networks.
Considering USTelecom's focus on broadband policy reform, the association undoubtedly would like people to better understand the importance of wireline networks at a time when some people may assume mistakenly that those networks are no longer relevant because of the decline in wireline voice service.