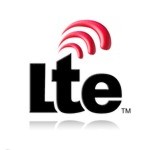 The number of VoLTE subscribers is on the rise as carriers launch commercial VoLTE networks and services. A total 23 VoLTE networks were launched worldwide in 1H 2016 – more than in all of 2015 – bringing the estimated cumulative total to 63, according to IHS Technology and the Global mobile Suppliers Association (GSA).
The total of global VoLTE subscribers is forecast to reach 310 million by year-end and 1 billion by 2020, up from 185 million in 2015, according to IHS Technology's 2016 VoLTE Services & Subscribers Market Report.
Worldwide VoLTE services revenue is forecast to rise to $6.3 billion, with North America – where ARPUs are highest – accounting for nearly half, IHS Technology's Senior Research Director, Mobile Infrastructure and Carrier Economics Stéphane Téral highlights in a research note.
VoLTE Subscribers
Existing mobile subscribers automatically become VoLTE subscribers when they upgrade to LTE-capable devices, Téral points out. Subscribers are added automatically to Verizon Advanced Calling VoLTE service, for example.
The service is device-driven: Once they purchase a Verizon Wireless LTE-enabled device they are on the carrier's VoLTE network. The same is true for most VoLTE networks, with VoLTE service being marketed as a device feature as opposed to a subscription feature, Téral explains.
Migration of subscribers to VoLTE is inevitable, Téral continues: There are some 500 commercial LTE networks up and running worldwide, and every one will eventually support VoLTE. The challenge for carriers is assuring that the service coverage and quality are up to snuff, and that IP multimedia subsystem (IMS) infrastructure is in place to fully leverage and support VoLTE.
Carriers will be pressed to expand roaming services agreements as the VoLTE migration gathers pace. VoLTE roaming is ¨the next big thing to come,¨ Téral writes, and that will fuel debates regarding local breakout (LBO) as opposed to S8 home routing (S8HR).