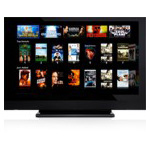 Twelve percent of American viewers were willing to pay as much as $10 per month for a premium video tier and another 5% were willing to pay up to $5, according to a preview of Heavy Reading's 2012 "State of the Video Consumer Survey," which was released in full this week at the TelcoTV Conference in Las Vegas.
Sixteen percent of viewers were willing pay for a "boost button" at $1 per use, and 31% would pay for a "white list" site that promises to always offer high QoE at $1 per site per month, according to Heavy Reading.
Among other report highlights:
Cost sensitivity remains very high, consistent with previous years since 2008
Satisfaction is comparatively high for most service attributes and more than 40% of subscribers are staying with their pay TV providers for five years or more
But ISPs are in a sensitive position with regard to subscribers' Over-the-Top (OTT) experience: More than 1 in 8 would definitely switch providers for a better online video experience
Interest continues to be fairly high for various multiscreen/connected services; although mobile video and videoconferencing ranked lower than other options
Nearly 10% fewer respondents said that PayTV and OTT services were not competitive compared with last year – a notable shift, although not in itself suggestive of sudden imminent changes in the pay TV landscape.
"The findings from this survey illustrate that there is a willingness by consumers to pay for flexible models for premium video delivery services. In fact, there is more interest in these models for in-home usage rather than mobile," elaborated Heavy Reading senior analyst Aditya Kishore, a 15-year consumer media industry veteran.
Kishore unveiled the research findings during a keynote session at the annual TelcoTV event which focuses on the growing business of telecom service providers offering video via IPTV, OTT, and other methods.