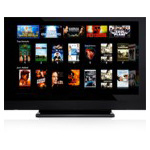 It's been widely reported that despite a down economy, people are reluctant to give up their cable TV subscriptions—and new research from Leichtman Research Group released this week confirms that view.
Eighty-seven percent of U.S. households subscribe to some form of multi-channel video, according to the new LRG report, titled "Cable, DBS & Telcos: Competing for Customers 2011." That's about the same percentage LRG found in a similar survey last year and is up from 80% in 2004, the research firm said.
But although video subscribership is holding up well despite economic conditions, the research also showed that video subscribers with lower household incomes are more likely to switch or cancel service than higher-income subscribers and that higher-income households spend more on video services per month.
Nine percent of multi-channel video subscribers with household incomes under $30,000 are likely to disconnect and not subscribe to any TV service in the next six months—compared to 2% of subscribers with incomes over $50,000, the research found.
Subscribers with various income levels were more likely to consider switching to a different video provider than to consider canceling video service, the research showed. But while 13% of video subscribers with annual household incomes under $50,000 said they were likely to switch from their current provider in the next six months, only 6% of households with incomes above $50,000 were planning to switch.
Mullti-channel video subscribers with annual household incomes over $75,000 report spending 17% more per month than video subscribers with incomes under $30,000, the LRG report found. The mean reported monthly spending on multi-channel video was $73.35, an increase of 3% from last year.
TelcoTV subscribers appear to be a bit more satisfied with their service than satellite or cable TV subscribers. While 9% of cable subscribers and 8% of satellite TV subscribers said they are likely to switch providers in the next six months, only 6% of telco TV subscribers said they were considering switching.
Perhaps the higher loyalty of TelcoTV subscribers will help make up for the fact that cable companies are outpacing telcos when it comes to broadband growth.
Meanwhile, any video providers seeking to improve subscribership levels beyond the 87% mark where they seem to be stalled may want to consider heeding the advice of Time Warner Cable CEO Glenn Britt. Addressing attendees of the NCTA's recent Cable Show, Britt said, "There clearly is a growing underclass of consumers that can't afford [cable TV] and they want it. It would behoove all of us to have smaller packages."