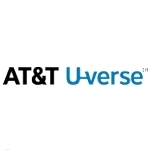 AT&T added more subscribers to its U-verse Internet TV service than wireless rival Verizon did for its FiOS offering for the 10th consecutive quarter. AT&T added 208,000 U-verse accounts in fiscal 4Q 2011, bringing total 2011 U-verse subscriber growth to 804,000. Verizon signed up 194,000 new FiOS subscribers in 4Q and 701,000 for 2011 as a whole, according to IHS Screen Digest U.S. Media Intelligence Service.
Verizon launched FiOS two quarters ahead of AT&T's U-verse toward the end of 2004, and it has remained the market leading IPTV service for 2011 with 4.17 million subscribers. AT&T has been gaining ground, however.
There were nearly 1 million more FiOS than U-verse subscribers as of year-end 2008. With a total 3.79 million U-verse subscribers as of year-end 2011, AT&T had narrowed the gap to just 400,000, IHS noted. "U-verse's strong growth relative to FiOS is setting the stage for AT&T to take over the lead from Verizon by a nose at the end of 2013," according to Tom Adams, senior principal analyst for US media at IHS.
U-verse's year-over-year subscriber growth rate for 2011 was 27% as compared to FiOS' 20%. IHS estimates that U-verse will have 5.04 million subscribers by year-end 2013 as compared to 5.03 million for FiOS.
IHS notes that the telecompetitors' IPTV services differ in several respects. "Verizon deploys fiber connections directly to reach residences. Also, Verizon utilizes traditional cable quadrature amplitude modulation (QAM) to deliver linear video feeds, while video-on demand (VoD) and interactive features such as widgets and the program guide are delivered via Internet Protocol Television (IPTV) technology. U-verse, meanwhile, uses IPTV throughout."
Working in AT&T's favor is its household reach, which, at 30 million as compared to 16.5 million for Verizon, is nearly twice as large. Verizon passed an additional 900,000 homes with its network infrastructure in 2011, while AT&T says its U-verse infrastructure build-out is essentially complete, IHS noted.