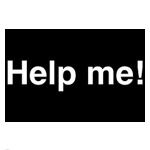 Technical support service market revenue for companies serving small and medium-sized businesses (SMBs) in the U.S. will grow at a 14.4% compound annual growth rate (CAGR) between 2012 and 2016 to reach nearly $25 billion, driven higher by increasing network complexity, cloud services growth and the bring-your-own-device (BYOD) trend, according to a new research report from Parks Associates.
There are nearly 6 million SMBs (those employing from 1-99) in the U.S., Parks notes in its, "Small Business Tech Support: Small Target, Big Market," report. Non-profits and non-employer SMBs represent a large part of potential growth for tech support services, according to Parks, with the U.S. non-employer segment reaching nearly 24 million in 2013.
Moreover, 45% of U.S. SMBs with 1-20 employees have paid for tech support at least once in the past year. Increasingly network complexity has resulted in many current solutions proving inadequate, however, Parks found.
"Many tech support providers have offered SMBs a product that was, essentially, a consumer solution on steroids," research analyst Jim O'Neill elaborated. "But as SMBs have become more dependent on 24/7 uptime, tech support providers are responding with more robust offerings.
"Ideally, these new products are delivered by companies that already have relationships with SMBs: service providers like ISPs, cable companies, and telcos. Tech support is a great source of incremental revenue for them and also helps keep their services sticky."
Along with growing complexity, growing adoption of cloud storage and application services will drive SMB tech support providers 'to develop more robust solutions," Parks says. Comcast recently introduced its "Signature Support" tech support service for SMBs, while IBM expanded its Managed Vendor Support Services (MVSS) to cover SMBs, Parks analysts note. Cox Communications has plans to launch an SMB version of its residential Cox Tech Solutions service this year.
Collaboration, data backup, storage and CRM are all popular cloud services among SMBs, Parks says. "SMBs value migration to the cloud as a way to reduce software and hardware spending, but integration can be complex, opening new opportunities for tech support providers that can address these issues."
The BYOD phenomenon will also contribute to growing tech support service use by U.S. SMBs, a development that "creates new challenges in network maintenance," according to Parks.
"Education will continue to be a major component in tech support for small businesses, especially for those microSMBs that rely heavily on uninterrupted computer function but encourage BYOD to save costs," O'Neill said. "Small business owners can spend up to 20 hours a month solving IT issues. Support providers need to develop tools that target those lost hours."
Image courtesy of flickr user Sagolla.