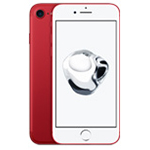 U.S. smartphone shipments fell 2 percent annually to reach 40 million units in the third quarter of 2017, according to Strategy Analytics.
In a press release announcing the results, Strategy Analytics said that Motorola had moved up to 5 percent market share in the third quarter of 2017, doubling its smartphone sales from a year ago. In the last year, Motorola has offered several updated versions of its phones, with a variety of new features from a better camera to better speaker capabilities. It is also getting expanded distribution from the major carriers, according to Strategy Analytics.
But Motorola's growth wasn't enough to overcome a drop from industry powerhouse Apple, leading to the overall market decline.
U.S. Smartphone Shipments
"We estimate Apple shipped 12 million iPhones for 30 percent market share in the U.S., dipping from 13 million units and 32 percent share in [the year-ago period]," said Strategy Analytics executive director Neil Mawston, in a prepared statement. "Demand for the new iPhone 8 portfolio was mixed, while some Apple fans delayed purchases in anticipation of the later introduction of iPhone X."
Samsung shipped 9.9 million smartphones for 25 percent share in the U.S. during the quarter, up slightly from 24 percent a year ago. Samsung's flagship Galaxy S8 performed relatively well in the high-tier, while its A5 model and others are popular in the mid-tier, researchers said.
LG maintained third position in the market with 17 percent share in the quarter, inching up from 16 percent during the same period in 2016. LG expanded its retail presence at major operators such as Sprint and AT&T this year, and this is helping LG to stay one step ahead of new rivals such as ZTE, according to Strategy Analytics.
ZTE was fourth, shipping 4.6 million smartphones for a 12 percent market share, up from 9 percent a year ago. ZTE is benefiting from strong demand in the prepaid segment, particularly with operator Tracfone, StrategyAnalytics reported.