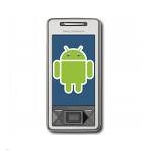 Google Android continued to gain share in the U.S. smartphone market during the three months ending April, 2012, while Samsung topped the ranks of mobile phone OEMs (Original Equipment Manufacturers), according to comScore's latest MobiLens report. Android gained 2.2% in smartphone market share in the three months ending in April, registering a 50.8% market share, according to the MobiLens report. Apple gained 1.9% to reach a 31.4% smartphone market share while RIM lost 3.6% with a market share of 11.6%. Microsoft lost 0.4%, capturing 4% of the U.S. smartphone market, with Symbian losing 0.2% in capturing 1.3% of the market.
In the broader mobile device market, including smartphones and non-smartphones, Samsung had a 25.9% share, followed by LG at 19.2%, Apple (14.4%), Motorola (12.5%) and HTC (6%).
Examining mobile device usage, 74.1% of U.S. mobile subscribers sent text messages, down 0.5% from January 2012. Downloaded mobile app usage increased 1.6% to 50.2%, while mobile browser usage increased 0.5% to 49%.
The number who accessed social networking sites or blogs rose 0.3% to 36%, while mobile game playing increased 1.3% to 33.1%. Those who listened to music on their mobile phones increased 1.3% as well, to 25.8%.