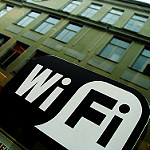 Nearly two-thirds (64%) of small to medium-sized businesses – more than 7 million – would like to take advantage of 'Wi-Fi as a Service' offerings from managed services providers (MSPs), according to a Wi-Fi as a service survey conducted by iGR.
According to iGR's market research, which it produced for Wi-Fi as a Service-AI systems vendor KodaCloud:
Up to 64% of SMBs are very interested in Wi-Fi as a Service
64% of larger SMBs (over 200 employees) and 61% of Medium SMBs (100-199) would outsource IT
60% of small SMBs provide Wi-Fi to employees only; 35% to both employees and customers
In addition to the cost of enterprises buying Wi-Fi equipment, the cost associated with managing Wi-Fi was estimated to be between $27-30 per Access Point per month
Up to 65% of SMBs show significant interest in other managed services beyond Wi-Fi.
WiFi as a Service
"There's a growing interest from enterprises in Network as a Service in order to reduce capital expenditures and take advantage of IT outsourcing," iGR founder and president Iain Gillott was quoted in a press release.
"The research we conducted for KodaCloud shows that the great majority of enterprises with 100 or more employees would outsource Wi-Fi because they want to focus on the core business, or lack the IT capability in house."
Use of Wi-Fi is expanding rapidly amidst advances in next-gen 5G wireless, optical broadband networking technology and growing use of connected devices.
Wi-Fi Alliance on Oct. 26 announced that it was certifying performance and interoperability of IEEE 802.11ad WiGig devices and equipment.
The emerging standard aims to reduce latency and provide multi-gigabit speeds to WiFi over distances of up to 10 meters (33 feet).
The gigabit Wi-Fi technical spec is seen as key to fostering further development and commercialization of a new generation of 5G and other broadband wireless applications, such as augmented/virtual reality (AR/VR), multimedia streaming, gaming and others.