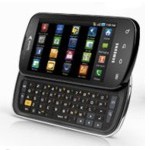 Consumers are more likely to use smartphones than tablets when it comes to most mobile telecom activities, according to a study from New York-based market researchers at GfK Media. But tablets come out on top when it comes to viewing entire TV episodes and other longer-timeframe activities, researchers found. When deciding whether to use a smartphone or tablet, it's the latter's larger screen size, as well as viewing time duration, that can be decisive factors, GfK says.
Mobile consumers surveyed by GfK ranked smartphones first in 11 of 15 common mobile device uses, including searching the Internet, listening to music and filming video. They preferred tablets for game playing, watching TV programs and reading books or magazines.
"The amount of time that people spend using smartphones is creating a sense of comfort that seems to trump concerns about screen size," commented GfK Media SVP David Tice. "As smartphones become larger and more viewing oriented, they may erode the tablet's advantages for even long viewing sessions. The fact that Generations X and Y have an almost native ease with smartphones will only accentuate this trend."
Users' comfort with smartphone usage varied widely among key age groups, according to GfK's "How People Use Media: Smartphones and Tablet" report. Among Generation X users (33-46), 44% said they watch both video clips and full TV show episodes on smartphones. That compares to 24% for Generation Y users (13-32) and 17% for Baby Boomers (47-54).
Twenty-two percent of Generation Y users said smartphone viewing is replacing regular TV time. That compares to 14% for both Generation X and Baby Boomers.
Examining responses across eight program genres, 65%-86% of smartphone viewers said that the small-screen smartphone viewing experience is either "as good as regular TV" or "good enough." Generation Y users were most likely to be agnostic regarding screen size.