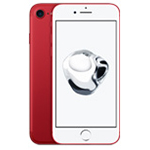 U.S. consumers received more than $479 million from smartphone trade-ins during the first quarter of 2018, according to a new report from HYLA Mobile, a provider of software technology and services for mobile device trade-in and reuse. That was a rise in smartphone trade-in values of $35 million compared to the same quarter in 2017 — an increase researchers attribute to the late release of Apple's iPhone X and the launch of the Samsung Galaxy S9+.
Yet this and several other reports have said many consumers are holding onto their smartphones longer and need a compelling reason to make a switch. The discrepancy could indicate that the consumers who do upgrade are trading in newer phones, so they are getting larger returns.
Smartphone Trade-in Values
According to Hyla Mobile, the average age of a smartphone at trade-in was 2.66 years, up from 2.49 years during Q1 of 2017.
"The latest Apple iPhone X has ignited a lot of industry discussion around rising device prices and the impact this will have on consumers and the industry alike. But our data shows that neither ought to be worried—mobile trade-ins, which have continued to grow in Q1 2018, have contributed to increased upgrades by consumers," said Biju Nair, HYLA Mobile CEO and president, in a prepared statement. "Not only are mobile trade-ins making high-cost devices affordable, but consumers are beginning to realize the latent value their old devices hold. In order for this upgrade trend to continue, operators and OEMs need to do more to educate and encourage consumers to trade-in their older devices. Trade-ins don't just enable subscribers to upgrade to the latest smartphones, giving them a great network experience, but they also increase the sale of high-margin accessories."
Among the report's other findings:
The Apple iPhone X had the highest trade-in value at $580, despite the fact that it had only half its initial value after just three months. This was followed by the Samsung Galaxy S9+, which had a trade-in value of $543
Of the top five most traded devices, the Apple iPhone 6 was the most traded at 39%. It was also the top-traded device in Q1 2017 at 34%
The top 5 traded devices from Q1 2018 were all Apple iPhones— potentially due to the introduction of the iPhone X
The average trade-in value of an Apple iPhone in Q1 2018 was $163, more than twice the value of Android smartphones which, on average, returned $80.