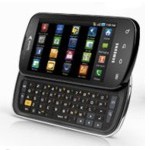 Smartphone shipments continued to increase at a torrid pace in 4Q and for full-year 2011, fueled by the introduction of Apple's iPhone 4S and models covering the gamut of feature and price points. Vendors shipped 157.8 million smartphones in 4Q – 1 in 3 of all mobile phones – compared to 102 million in 2010's 4Q, a 54.7% increase. For the year, smartphone shipments rose 61.3%, to 491.4 million units from 304.7 million in 2010, according to IDC.
Annual growth of smartphone shipments actually slowed from the previous 75.7% year-over-year  rate, but IDC "still fully expects continued double-digit growth for the foreseeable future," as consumers continue to snap them up off the shelves and via online retail outlets.
New product launches fueled market growth in 4Q. Apple's iPhone 4S was a smash hit, while other vendors also released a range of new smartphones. Vendors also continued to expand geographically and within established markets, IDC's latest Quarterly Worldwide Mobile Phone Tracker report showed.
"By the end of the quarter, one out of every three mobiles phones shipped worldwide was a smartphone," said Ramon Llamas, senior research analyst with IDC's Mobile Phone Technology and Trends team. "The launch of Apple's iPhone 4S played a key role in smartphone growth to capture pent-up demand, and smartphone launches from other vendors also provided a broad selection to meet varying preferences and budgets."
"So-called 'hero' devices, such as Samsung's Galaxy Nexus and Apple's iPhone 4S, garner the bulk of the attention heaped on the device type," added Kevin Restivo, senior research analyst with IDC's Worldwide Mobile Phone Tracker program. "But a growing number of sub-$250 device offerings, based on the Android operating system, have allowed Google's hardware partners to grow smartphone volumes and expand the market concurrently."
Vendor Highlights
The worldwide iPhone 4S launch lead Apple to reclaim market leadership in 4Q, while reaching a new industry shipment volume record for a single quarter, IDC noted. Samsung also reached milestones: It broke the 30 million units shipped per quarter mark for the first time, while posting the largest year-over-year increase in shipments among market leading vendors.
Nokia fared comparatively poorly, posting the largest year-over-year shipments decrease among top vendors, though it continued to show progress enacting its strategic shift to Windows Phone smartphones with the introduction of the Lumia 710 and Lumia 800 models.
Research in Motion expanded into new markets with the launch of its BB (BlackBerry) OS 7 smartphones. Total RIM smartphone shipments increased for the first time in three quarters in 4Q. An October global network outage, followed by announcements that its BB 10-powered smartphones will not be introduced until late 2012 hurt RIM's performance and leaves an opening for competitors to make further incursions into its core enterprise business market.
Taiwan's HTC kept up a rapid pace of broad-based smartphone introductions through year-end 2011, though its year-over-year shipment total fell in 2011. It launched the Windows Phone-powered Titan and Radar models, the Rezound and the LTE-enabled Vivid, as well as multiple Android-powered smartphones.