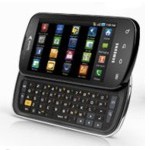 Americans lose their smartphones about once a year, which could cost each smartphone owner more than $250. Lost, unrecovered smartphones could cost US consumers more than $30 billion a year, according to Lookout Labs' "Mobile Lost & Found," a "first-ever" research report coupled with an interactive website that identifies the places where mobile phones are most often lost, the likelihood of owners losing a phone by region and the financial impact.
Lookout Labs finds and recovers mobile phones. The San Francisco-based company located 9 million lost smartphones in 2011, equivalent to one every 3.5 seconds. "Each day, $7 million worth of phones are lost by Lookout users alone, and if unrecovered, it would take a significant toll not only on our wallets, but on our psyche too," said Kevin Mahaffey, Lookout Labs' co-founder and CTO, in a press release. "Safeguarding your smartphone starts with protecting it from the number one risk you face – losing it."
Analyzing data from more than 15 million users, Lookout found that demographics and behavior are the key determinants when it comes to losing mobile phones. People in some US cities are more likely than those living and working in others to lose their mobile phones. Philadelphia residents, for example, lose their phones at more than twice the rate as New York City residents, while residents of NYC and San Francisco lose their phones three times more often than do Chicago residents.
The top ten US cities for mobile phone loss, according to Lookout Labs, are:
Philadelphia
Seattle
Oakland
Long Beach
Newark
Detroit
Cleveland
Baltimore
New York
Boston
Many of the highest ranked cities for phone loss also happen to rank atop the FBI's crime statistics table. Cleveland, Detroit, Oakland and Newark made the top ten in both rankings, Lookout noted.
Coffee shops and bars topped the list of places people lost mobile phones. More people lost phones at night: 67% of phones located by Lookout occurred between 9 pm and 2 am.
Lookout was also able to mine the data it accumulated to determine the most common places phones were lost and found in various cities:
In Chicago, the 3rd most common venue to lose your phone is a church.
In New York City, the top place to lose your phone is a fast food restaurant.
In San Francisco, the leading venue to lose your phone is a coffee shop.
In London, the leading venue to lose your phone is a pub.