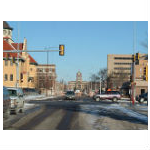 There are many small business benefits of rural broadband, argues ACT – The App Association in a well-researched blog post that cites numerous real-world examples of those benefits. ACT, an association of small technology firms, wrote the blog post to advocate for TV white spaces (TVWS) broadband, but the benefits cited would apply to other high-speed broadband technologies as well.
Small Business Benefits of Rural Broadband
The business benefits of rural broadband that ACT references include:
Small and medium businesses that access global markets over the internet have a survival rate of 54%, which is 30% higher than for SMBs that are not internet-connected, according to the World Economic Forum.
30% of companies that sell goods online through Etsy are based in rural areas – and considering that $2.84 billion in goods were sold through Etsy last year, those rural retailers apparently are generating considerable revenues online. Etsy sellers generally are small businesses, which the company refers to as entrepreneurs and "internet-enabled microbusinesses."
Small businesses create roughly two thirds of jobs in rural America, according to the U.S. House of Representatives small business website, highlighting the important economic benefits those businesses could generate, provided that they have high-speed broadband available to them.
"Solutions like TVWS are vital to bringing broadband connectivity to communities across rural America, and [giving] them the foundation necessary to succeed in the global economy," argues ACT in the blog post.
TV White Spaces
TV white spaces broadband technology provides broadband wireless connectivity on an unlicensed basis using vacant TV broadcast spectrum. The technology has been adopted by wireless internet service providers, who are using it in rural areas that previous lacked other high-speed broadband options – particularly when a clear line of sight is not available between the end user and the base station transceiver.
ACT's advocacy for TV white spaces comes at a time when Microsoft and other TVWS advocates have asked the FCC for three TV white spaces channels to be made available on an unlicensed basis so that TVWS technology can be deployed more broadly to support rural broadband.