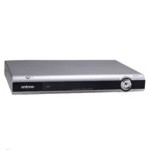 Global set-top box (STB) revenues rose 4 percent sequentially in 2Q to reach $4.8 billion as unit shipments rose 7 percent from 1Q 2014 but fell 3 percent from 2Q 2013, according to new market research from Infonetics Research.
"The global set-top box (STB) market is in a fascinating period of mixed signals," Jeff Heynen, Infonetics' principal analyst for broadband access and pay-TV, commented in a company press release.
"While quarterly unit shipments are up, on a year-over-year basis shipments are down. And though nearly all STB product categories saw volume increases in 2Q14, satellite shipments continue a downward trend, while cable set-tops are growing due to an ongoing refresh cycle in North America and Europe."
Set-Top Box Revenues
Tracking IP, cable, satellite and digital terrestrial (DTT) STBs and over-the-top (OTT) media servers, other key takeaways from Infonetics', "Set-Top Boxes and Pay TV Subscribers" report include:
Cable STB revenue increased by 3% sequentially in 2Q14, and unit shipments grew 4% during this same period;
Arris, the worldwide STB market share leader, gained almost 2 share percentage points in 2Q14 over 1Q14;
Over-the-top (OTT) media servers are quickly becoming the STB of choice for pay TV providers in emerging markets such as China, where free video content is abundant and service providers are looking to bundle live streaming video with their own broadband offerings;
The worldwide STB market is forecast by Infonetics to grow at a -0.05% compound annual growth rate (CAGR) from 2013 to 2018, when it will total $19.2 billion;

In 2018, satellite STBs are expected to contribute the majority of STB revenue at 36%.