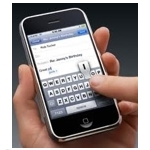 The trend in businesses allowing employees to bring in and use their own mobile devices– so-called "BYOD"– is giving CIOs of business organizations of all sizes headaches.
Contrary to what might be expected intuitively, allowing employees to use their own devices is estimated to cost businesses 20% more than providing them with a company-secured contract. That's in addition to a raft of major behavioral and planning issues inherent in the practice, according to independent research from the UK's MDS.
MDS' findings indicate that there's a "significant disparity in how businesses adopt Bring-Your-Own-Device policies, and highlight resultant problems in transparency, cost-planning, and productivity." Service providers need to address these issues in order to smooth the BYOD process, according to MDS. "Indeed, of the respondents, 71% suggested service providers need to be doing more to support the growing BYOD trend," the market research firm commented.
The cost of adopting BYOD policies is the critical aspect service providers need to resolve: 61% of survey respondents think the costs of BYOD are difficult to ascertain, while 59% believe balancing spending visibility and control with user empowerment is a major challenge of enacting a BYOD policy.
More than half (56%) of businesses surveyed reported having a BYOD policy. Those policies are more common in larger businesses (64% of companies with 1,000 or more employees) as compared to 49% of businesses with fewer employees.
Regarding reimbursement for employees using their own mobile devices for work purposes, MDS found that 41% of businesses do so through expenses and 28% have a fixed compensation package for own-mobile usage. "Rather worryingly," according to MDS, "18% offer no reimbursement at all."
That widespread a disparity indicates there's confusion regarding BYOD best practices, along with potential for losses around incorrect claims or under-used mobile service against fixed packages, MDS says. A lack of cohesion regarding how BYOD contracts are agreed upon, their cost and reimbursement add to the problems facing businesses. MDS found that employers offer BYOD guidance to just 44% of employees, with just 36% offering a list of approved contract types.
"These findings should provide a wake-up call to employers and the service provider industry alike, as it clearly demonstrates that much work needs to be done in order to help support the growth of the BYOD model," commented MDS CMO Matt Hooper.
"Today's employees demand flexibility and when managed well, a robust BYOD policy can help augment an agile business – however, when untended, it can develop into an unmanageable process and cause unnecessary cost, negating the business benefits. There is certainly a strong role for the service provider industry to play in educating the market about the opportunity, and providing service models that help manage the use of BYOD".
Other key findings in MDS' report include:
63% believe increased productivity and user empowerment through BYOD comes at a significant cost
61% think the cost burden of employees using their own mobile device is difficult to ascertain
71% believe service providers could do more to support the growing demand for BYOD