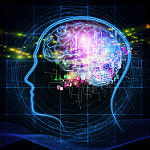 Use of artificial intelligence (AI) in the mobile networking and device industry is on the rise. Growing use of smartphone artificial intelligence is driving improvements, which will add momentum to growth, according to a new IHS Markit white paper.
Smartphones are providing the AI interface for consumers and delivering the copious quantities of usage and performance data tech developers require to "train" and improve AI systems, the market research provider highlights.
"We see AI making smart devices even smarter with improved user experiences," said Ian Fogg, IHS Markit director of mobile and telecom analysis. "Existing AI agents like Apple's Siri and Google Assistant will expand across the industry, complemented by embedded AI in all parts of mobile devices from cameras, to audio, to machine."
The largest Internet and networking tech companies are paving the way forward, but innovations continue to arise from small, young market players. That emphasizes the need for collaboration across the sector, a trend highlighted by the continual stream of acquisitions and mergers that characterize the high-tech industry.
Smartphone Artificial Intelligence
Apple, Google, Microsoft and Sony are among the leading players that have invested heavily in developing their own AI technology. Smaller market participants will continue to look for opportunities to partner with them, IHS Markit notes in a press release.
AI-driven digital voice assistants is where much of the action is at present. "As Amazon's Alexa makes its way onto other devices, Google must and will increase the reach of its own Assistant to all Android smartphones – reducing the differentiation for Google's Pixel smartphone," Fogg said. "Over five years since Apple's Siri first launched, Apple must offer new AI-powered capabilities to remain competitive."
Looking ahead, IHS Markit notes that the smartphone market base is still growing and expected to reach 6 billion units by 2020, up from 4 billion in 2016. That bodes well for mobile AI's revenue potential.
"Spending on mobile apps shows no sign of slowing down," IHS Markit research director Jack Kent pointed out. "Consumer spending on mobile apps will reach $74 billion in 2020, up from $54 billion in 2016."
Market leaders are leveraging their mobile apps in a bid to lead customers to buy into their commercial "ecosystems." "The combination of consumer apps, communications, advertising, commerce and payments will drive new growth opportunities," he added.
AI numbered among the clearly defined priorities expressed by young adult Millennials regarding their expectations of future mobile networking and device usage, according to a new survey from CSG Systems International.
According to CSG's survey results, almost half of Millennials want their mobile phone service to become a more intuitive personal assistant, with the ability to anticipate needs and take action. A majority (53 percent) noted they would be willing to spend more on a mobile service that can act as a personal assistant, performing such tasks as creating meeting invites, posting to social media, and booking dinner reservations.