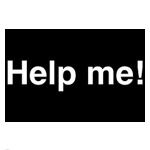 Built-in automated device discovery, recognition and installation capabilities have become de rigeur for today's mobile consumer electronics (CE) equipment, but promising opportunities to provide premium tech support exist for a variety of industry players, according to results of a survey conducted by Parks Associates.
Do-it-yourself (DIY) dominates when it comes to initially setting up tablets, smartphones and home networks, Parks' researchers found: 81% of survey respondents set up new tablets, 72% set up new smartphones, and 60% set up new home networks on their own. But just over half (51%) of the same group said they would prefer the DIY method the next time they purchase a connected CE device, according to Parks', "Creating Holistic Consumer Technology Support Services" report.
Parks sees substantial market opportunities for providers of premium tech support services, a market that it projects will exceed $8 billion in 2017. "Improvements in automated device discovery and intuitive interfaces have boosted DIY setup on new devices, but a significant percentage of people prefer assistance," Parks' research analyst Patrice Samuels was quoted in a company press release.
"Meeting this demand through premium technical support services provides outstanding growth opportunities for retailers, CE manufacturers, and service providers and creates opportunities to build long-term relationships with consumers."
Moreover, "The interconnectedness and interdependence among devices in the digital home blur the lines for ownership of a problem, so approximately 25% of consumers with a networking-related problem contacted their broadband service provider for assistance, regardless of where they purchased the home networking equipment," Parks notes. That has prompted mobile and home network service providers, such Comcast and CenturyLink, to beef up their support services to include those "traditionally out-of scope, available on a premium or paid basis."
"Consumers want a solution that covers their support needs for all of their gadgets—computers, tablets, and smartphones; 72% of consumers interested in technical support feel the service should be able to fix every technical problem they experience," Samuels elaborated. "As the boundaries separating digital devices blur, support services likewise will have to expand in order to effectively resolve consumers' support needs."
Image courtesy of flickr user Sagolla.