The average downstream speed that fixed wireless subscribers are using increased 17% between 2021 and 2022, according to a report from Preseem, a company that specializes in fixed wireless analytics and that gathers anonymous data from fixed wireless subscribers located primarily in the U.S.
The average downstream speed used overall is now 6.08 Mbps – up from 4.85 Mbps last year. This number doesn't represent the highest speed possible, but rather the speed that customers use.
Peak download speed used also jumped, increasing from 16.04 Mbps last year to 17.33 Mbps this year.
Because the Preseem data is anonymized, we don't know if the data includes customers of Verizon or T-Mobile, two companies that have seen huge jumps in fixed wireless subscribers over the past year.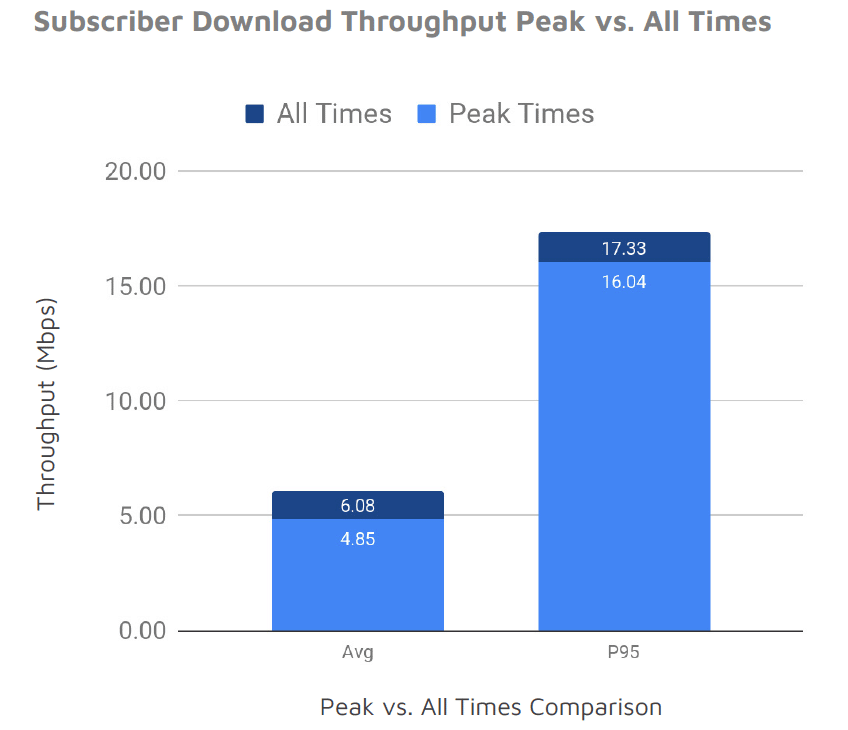 Download Usage
Download usage also increased. The average was 10.6 gigabytes (GB) per day or 329 GB per month, up from 8.8 GB per day or 261 GB per month in last year's report.
Just over a quarter (27%) of fixed wireless subscribers use less than 1 GB of download usage per day, down 20% from last year. Just under a quarter (22%) use more than 16 GB per day, up 30%.
Some of the data points that Preseem measures change very little from one year to the next. Some examples from this year's report:
Most access points (74.5%) have no more than 10 subscribers attached (up only slightly from last year's 72.5%) and similar to results seen in earlier years.
Fixed wireless access points continue to have low oversubscription rates. Most access points (59%) are less than three times oversubscribed, a number that is unchanged from last year.
Most fixed wireless providers (58.2%) use 20 MHz channels. The next most popular channel widths are 40 MHz (23.5%) and 10 MHz (9.6%). Those have been the three most popular channels in the same order for several years.