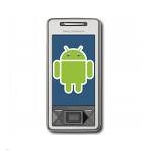 Google's Android smartphone OS and Samsung mobile handsets garnered the highest market shares in their respective categories in the U.S. mobile phone industry in the three month-period ended August, according to the latest comScore MobiLens  report.
There were 234 million Americans ages 13+ using mobile devices during the three month-period, with Android running on 52.6% of mobile subscribers' smartphones while Apple captured 34.3% of the smartphone operating system market.
RIM, Microsoft and Symbian—numbers 3, 4 and 5, respectively, in comScore's latest smartphone OS rankings—all lost market share during the three months to August. RIM's dropped 3.1% to 8.3%, Microsoft's 0.4% to 3.6%, and Sybmian's 0.4% to 0.7%.
On the handset side Samsung led the way with a 25.7% market share, with losses due to losing a billion-dollar patent infringement case with Apple yet to bite into its U.S. market share.
LG ran second among mobile handset manufacturers in the U.S. market with an 18.2% share. Ranking third, Apple closed the gap on second, gaining 2.1% for a 17.1% share of the market. Motorola and HTC ranked fourth and fifth, respectively, with market shares of 11.2% and 6.3%.
Looking at usage, comScore MobiLens researchers found that 75.6% of U.S. mobile subscribers used text messaging, a 0.8% gain. Mobile browers were used by 5%, up 2.2%, while those accessing social networking and blog sites rose 1.6% to 38.3% of U.S. mobile subscribers.
Mobile gaming rose 0.5% to 34%, and listening to music rose 1.3% to 28.3% of the U.S. mobile phone audience.