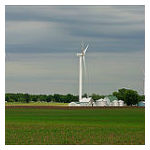 New market research suggests rural OTT usage is lower than the national average, maybe significantly so. A key finding of the research, commissioned by Innovative Systems, is that 82% of rural households subscribe to pay-TV, which is in-line with national averages, but just 34% of rural households regularly stream OTT content.
According to a 2016 Consumer Reports study, 47% of U.S households regularly use streaming OTT services (we're talking usage as opposed to subscription or penetration rates). By that measure, this research suggests that rural OTT streaming usage is 38% less than the national average.
Innovative Systems' Video and Internet Research Study also found that only 4% of rural homes have entirely cut the cord for OTT usage exclusively. The research suggests that rural demographics play a large part in these rural OTT usage metrics.
"Rural demographics are much different with an older average age, fewer children in the home, and less access to broadcast channels by antennae," reports Innovative Systems in a press release announcing the research findings.
Other key findings of the research include:
Sixty‐seven percent (67%) of video subscribers contacted their provider within the past year – 28% of them to reduce their bills.
Sixteen percent (16%) of video subscribers would move to a cloud‐based DVR service, if it were available to them.
Local channels remain critically important with 87% of customers absolutely demanding them – up 2% from last year.
Off air channels are scarce in these markets: 51% of homes can only get 1‐5 channels; and 28% of homes can only get up to 10 channels.
Image courtesy of flickr user Tom Gill.