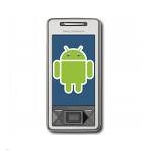 Android's share of global smartphone shipments hit a new high in 2Q 2014, according to the latest market data from Strategy Analytics' WSS (Smartphones) service. Android smartphones accounted for 85 percent of the total 295.2 million smartphones shipped during the quarter, which was a 27 percent year-over-year increase overall.
Global smartphone shipments growth slowed substantially over the past 12 months, hitting its lowest level in five years. The 27 percent 2Q gain was half that it was a year ago, when shipments increased 49 percent.
Shipment growth varied widely among regions, Strategy Analytics notes. Smartphone shipments to Asia and Africa "are booming, while North America and Europe are maturing," the market research company states in a press release.
Android Market Share
Turning to mobile operating systems (OS), Android's market-share gain came at the expense of its main competitors: BlackBerry, Microsoft's Windows Phone and Apple's iOS, really its sole competitor for market dominance.
BlackBerry lost another percentage point of market share over the past year, dropping to 1 percent "due to a weak line-up of BB10 devices," Strategy Analytics says. Still struggling in the U.S. and China, Microsoft's Windows Phone market share fell from 4 percent in 2Q 2013 to 3 percent in 2Q 2014.
Apple's iOS lost 1 percentage point of market share over the past 12 months in 2Q as well.
Android is poised to turn the smartphone market into "a one-horse race," according to Strategy Analytics. Commenting on conditions in the global smartphone market, the market research company wrote, "Rival OS vendors are going to have to do something revolutionary to overturn Android's huge lead in smartphone shipments.
"Apple's push into the big-screen phablet market and Firefox's expansion into the ultra-low-cost smartphone market later this year are the only major threats to Android's continued growth at this stage."