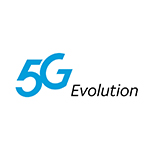 The importance of 5G fiber backhaul far outranks other backhaul options including copper, microwave, freespace optics and millimeter wave technologies, according to a report from the Telecommunications Industry Association (TIA). All operators surveyed said fiber was important for 5G backhaul, including 83% who said it was "very important."
The report underscores what industry observers have been saying since plans for 5G began to cement several years ago. In order to deliver considerably higher bandwidth, 5G networks will use much higher frequencies in comparison with current networks, which means range will be less than with current technology – making high-speed backhaul critical.
Fiber Backhaul Impact Goes Beyond 5G
Fiber's key role in supporting 5G backhaul is good news for landline carriers, as it could help justify increased deployment of fiber that also could support higher-bandwidth landline services for business and residential customers — particularly considering that the TIA report also shows wireless carriers taking an aggressive approach toward 5G deployment. By the end of 2020, 33% of respondents expect their companies to be offering commercial 5G services, according to the report. Not surprisingly, nearly three quarters (74%) of respondents said being first to launch 5G was a competitive advantage, including 6% who said it was "extremely important," 35% who said it was "very important," 10% who said it was "important" and 23% who said it was "somewhat important."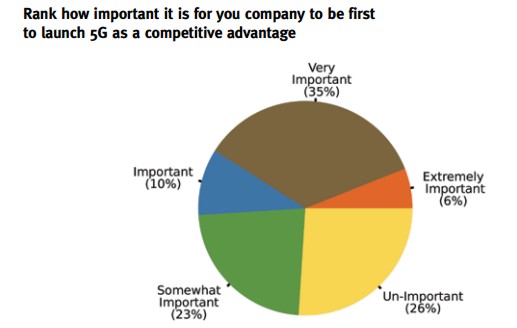 The TIA survey, conducted with support from InterDigital and Tolaga Research, included operators in multiple world regions. The authors note, though, that operators in several nations – including the U.S. – are being particularly aggressive and are expected to launch pre-standard versions of 5G.
Offload and Slicing
The reduced range of 5G wireless technology will drive operators to build on efforts already underway to densify wireless networks using small cell architectures, but the TIA survey shows that wireless operators expect to continue to work most heavily with traditional partners such as building owners and electric utilities in siting small cells.
Wireless operators also will continue to offload traffic to unlicensed networks to conserve licensed spectrum, the survey shows. Today's offload relies largely on Wi-Fi — and Wi-Fi (cited by 79% of respondents) will remain the most popular offload technology. But other options also will be used, including LTE licensed assisted access (LTE-LAA), cited by 55% of respondents. Other options include LTE-Wi-Fi aggregation and LTE Wi-Fi integration, both of which were cited by 41% of respondents. Only 4% of respondents expect to use MuLTEFire for offload.
Operators' 5G plans also could help drive deployment of emerging technologies such as network slicing, which TIA defines as a "service architecture that enables operators to deploy many end-to-end virtual networks." Nearly half (46.7%) of network operators see network slicing as "extremely important" and 36.7% see it as "very important" in generating revenue opportunities, the TIA research showed. Operators also see slicing as a means of enhancing service quality and better managing network resources, TIA said.