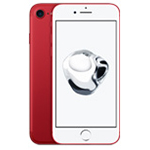 New research from Strategy Analytics shows that global Q4 2017 smartphone shipments dropped 9 percent compared to the same period a year earlier, marking the sharpest drop since the debut of the smartphone.
Apple was the most popular smartphone provider, notching a 19% global market share, just nudging out Samsung. Also notable was Xiaomi, which continued its relentless rise, almost doubling smartphone shipments from a year ago.
"Global smartphone shipments declined 9 percent annually from 438.7 million units in Q4 2016 to 400.2 million in Q4 2017," said Strategy Analytics director Linda Sui, in a prepared statement.  "The shrinkage in global smartphone shipments was caused by a collapse in the huge China market, where demand fell 16 percent annually due to longer replacement rates, fewer operator subsidies and a general lack of wow models. However, on a full-year basis, global smartphone shipments grew 1 percent and topped an impressive 1.5 billion units for the first time ever."
Neil Mawston, the research firm's executive director, added: "Apple shipped 77.3 million smartphones worldwide in Q4 2017, slipping 1 percent annually from 78.3 million in Q4 2016. Despite robust iPhone X demand and an iPhone average selling price approaching an incredible US$800, we note global iPhone volumes have actually declined on an annual basis for 5 of the past 8 quarters. If Apple wants to expand shipment volumes in the future, it will need to launch a new wave of cheaper iPhones and start to push down, not up, the pricing curve."
Mawston also noted that Samsung dipped 4 percent annually and shipped 74.4 million smartphones for 19 percent market share worldwide in Q4 2017, up slightly from 18 percent share a year ago. Samsung is under pressure from Chinese rivals in some major markets, like China and India, but it remains by far the largest smartphone brand on a global basis, shipping an unmatched 317.5 million units in full-year 2017, according to Mawston.