The CEO of 5G fixed wireless pioneer Starry told financial analysts at MoffettNathanson Research that the company is seeing 10% subscriber growth per month. And according to MoffettNathanson, "their longer-term expectation of taking close to 30% of the addressable market in cities where they launch service is an attainable goal."
Starry initially launched service in Boston a few years ago and has since launched service in Los Angeles, New York City, Denver and Washington, D.C. The company continues to focus on multi-dwelling units, which apparently is what the researchers mean by "addressable market."
This week's research note doesn't discuss speeds, but as of mid-2019, Starry was offering symmetrical 200 Mbps service for $50 a month. The company seems to have big plans, as it was one of the biggest winners in the auction of spectrum in the 24 GHz band last year.
Starry Fixed Wireless Vs. Verizon Home
The MoffettNathanson researchers' optimism about Starry may seem surprising to those aware of how negative the researchers have been about Verizon's fixed wireless offering known as 5G Home.
The difference lies in technology which, in turn, drives service costs, according to the researcher note about Starry fixed wireless growth.
Both companies are using broad swaths of millimeter wave spectrum, which enables them to provide high speeds but over relatively short distances. But while Verizon is deploying service using small cells, requiring a major time and money investment, Starry is using macrocells, which helps to minimize those investments.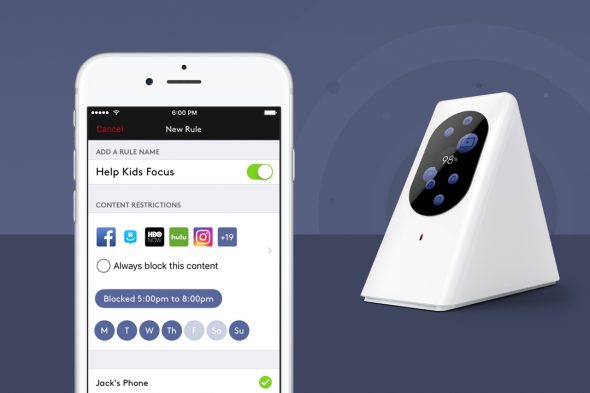 Some might argue that macrocells aren't a good choice for millimeter wave technology, but according to a previous MoffettNathanson research note, Starry is able to do so by using beamforming.
MoffettNathanson cautions that building out service nationwide will be an enormous undertaking for Starry. "In a nation of 120 million households, our end-of-2020 estimate of 100K subscribers is but a drop in the bucket," the note says. Nevertheless, the company's growth rate is impressive, particularly considering that it would be even higher without the COVID-19 pandemic, which has made building owners reluctant to grant technicians access to buildings, according to the researchers.
Starry's service is sometimes referred to as 5G. MoffettNathanson also uses that term to describe the service, although the researchers reported in late 2018 that the service actually was based on low-cost 802.11 Wi-Fi standards.