The U.S. weighted average price for providers' most popular broadband speed tiers declined 26.2% between 2015 and 2021, according to a new report from provider association USTelecom. Over the same period, the download speed of the most popular weighted average service increased 126%, USTelecom said.
The weighted average most popular download speed tier was 43 Mbps and the price of that service averaged $65.62 in 2015, compared with the current $48.42 for 98 Mbps service, according to the researchers.
Researchers also looked at providers' fastest speed tiers, which rose from a weighted average cost of $122.94 for a weighted average download speed of 141 Mbps in 2015 to $74.80 for 248 Mbps in 2021. That's a 34.1% decrease in price and a 77% increase in speed.
USTelecom found similar increases in providers' average and highest upload speeds.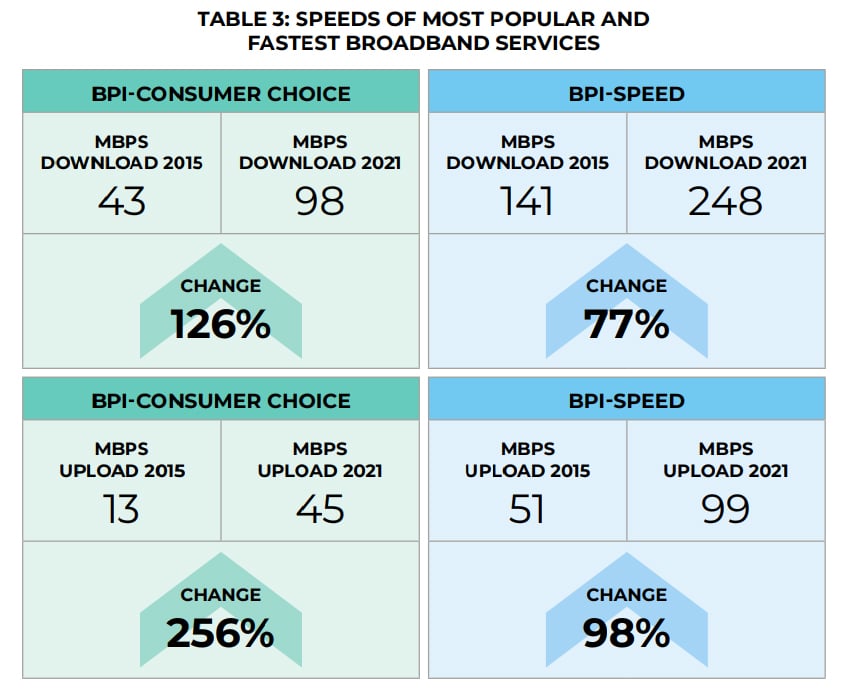 USTelecom based its analysis on FCC and other public data sources.
Broadband Price Report
In an introduction to the broadband price report, USTelecom CEO Jonathan Spalter notes that the association undertook the research at a time when policymakers are looking at the best ways to make sure all Americans can get connected to the internet. Under consideration are proposals to make broadband available to more people, as well as proposals to make service more affordable – and the latter undoubtedly is what prompted USTelecom to undertake the broadband pricing research.
Spalter cautions against having the government step in to set broadband prices, which he said would imperil the roughly $80 billion providers invest each year in broadband networks. He also cautions against diverting tax dollars to local governments or non-profits, "most with little or no experience or expertise in broadband" rather than partnering with commercial providers.
The comments appear to be directed at a proposal from the Biden administration to reduce internet prices and prioritize broadband support for local governments, non-profits, and co-operatives.
According to Spalter, "nothing in the marketplace could justify such a reversal of U.S. innovation policy." The USTelecom broadband price report, he said, shows that "more Americans have cheaper and flat-out better broadband service choices than they did one year ago."