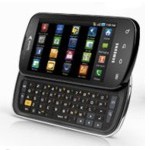 Findings from a Rebtel survey, one of the world's largest mobile VoIP (second behind only Skype) providers, reports that 35% of U.S. adult tablet and smartphone owners have installed a VoIP mobile app for voice calling — 41% of men said they had one and 30% of women said the same. This VoIP penetration is sure to grow. By Rebtel's math, 20 million American smartphone owners spend some $37.8 billion a year to make international phone calls.
According to the study, 21% of U.S. adult smartphone owners make international calls and are responsible for paying the bills. There are 234.6 million Americans 18 years or older, according to the latest, 2010 U.S. Census, and 41% of them reportedly own a smartphone. Hence, some 20 million Americans pay nearly $38 billion a year making international calls on their mobile devices, according to Rebtel.
Some 88 million American adults own a smartphone, according to the study, which was conducted by Harris Interactive.
Smartphone International Calling Demographics
Forty percent of U.S. male smartphone owners and were responsible for paying the bills last year said they plan to spend less than they did last year. Only 20% of U.S. women surveyed said so, according to Rebtel. Only 8% of these men said they plan to spend more this year than last, while nearly three of ten women (29%) said they expected to spend more than last year.
Examining survey results along ethnic groups, Rebtel found that 29% of U.S. Hispanic-American adult smartphone owners surveyed make international voice calls and are responsible for paying smartphone bills as compared to 36% of African American survey respondents. In addition, Hispanic-American adults who pay smartphone bills pay substantially less than their African American counterparts– $144 vs. $206, respectively, Rebtel found.
"We see a tremendous difference in spending habits between those who have a VoIP app for calling and those who don't,"commented Rebtel CEO Andreas Bernstrom. "This is especially true across male and female tablet and smartphone owners. Over the next few years, as mVoIP calling apps become more widely adopted, we believe we will see a dramatic increase in smartphone and tablet owners turning to low cost calling apps as a way to reduce what they spend on international calls."
A summary of report highlights includes:
35% of adult Americans who own a tablet and a smartphone claim to have a VoIP app for calling; One quarter (25%) of Hispanic Americans surveyed who own one of these devices say they do, as do 17% of the African Americans surveyed.
8% of male respondents who had a smartphone and were responsible for paying the bill last year indicate that they plan to spend more on their cell phone bills this year compared to last year; while 29% of female respondents who had a smartphone and were responsible for paying their bill last year indicated the same.
Hispanic Americans surveyed who are responsible for paying their smartphone bills and ever make international calls indicate that they pay substantially less than Black/African Americans respondents in this survey ($144 vs. $206 a month, respectively).
Age plays an important role in tablet ownership, but varies widely between genders. Men ages 18-34 were the least likely among all age groups to claim tablet ownership with only 11% claiming to have one, whereas females 18-34 were twice as likely as men (22%) to indicate this.
Based on all respondents surveyed, men and women are nearly identical when it comes to smartphone ownership, with 41% of women and 40% of men claiming to have one. Women respondents were slightly more likely than men to indicate owning a tablet device, 19% vs. 16% respectively.