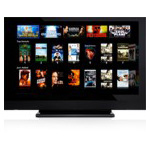 Whether streamed or downloaded, over-the-top (OTT) online video viewing has "grown dramatically" over the past year both on mobile and stationary platforms. Monthly OTT video viewing among Americans 13-54 has risen more than 1/3 yearly, growing to reach 35% as compared to 26% in 2010, according to a report from Knowledge Networks.
Driving growth is increasing use of smartphones, video game consoles and OTT video rental services, and OTT video viewing is increasing across Generations X and Y, as well as among Baby Boomers, according to the report.
Monthly use of any digital service connected to a TV has risen nearly 50% this year, from 13% to 19% among 13-54 year olds.
Knowledge Networks also released other key metrics for this age group, including:
Video viewing on Internet-connected videogame consoles (from 6% to 12%)
Video viewing on mobile devices (from 5% to 10%), and
Use of a streaming video rental service such as Netflix (from 13% to 26%).
Higher rates of OTT video viewing skew towards the younger age groups. Generation Y viewers aged 13-31 are almost 4x as likely as Boomers to report watching mobile video weekly (30% vs. 8%), and 2x as likely to report watching streaming videos weekly (56% vs. 28%).
"The number of platforms that account for significant video viewing is approaching a dozen," said David Tice, VP and group account director at Knowledge Networks. "This poses a variety of challenges — in measurement, accountability, planning, and targeting. But every challenge contains an opportunity to find new efficiencies in reaching key audiences, adding relevance to ads. Video is increasingly un-tethered, but the core elements of the video experience, and the rich context it provides, remain remarkably intact."