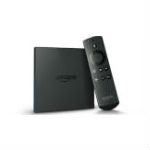 The number of U.S. broadband households who have signed up for OTT video services from a major provider has risen 12% since 3Q 2014. Both consumer awareness and the number of OTT video services available has grown over the period despite greater numbers of subscribers sharing their passwords with others, according to the latest market data from Parks Associates' OTT Video Market Tracker.
OTT video service subscribers numbers have been on a steady rise this year so far, according to Parks' market data, Senior Director of Research Brett Sappington stated, a trend Parks expects will continue.
"With Hulu's shift to a subscription-only approach, OTT video subscription penetration in the U.S. market will continue to rise through the end of this year," he said.
Subscription-only business models underpin more than half of all U.S. OTT video services providers businesses, a Parks study released in July revealed.
Furthermore, the U.S. 9th Circuit Court of Appeals recently upheld a lower court decision by ruling that subscribers sharing OTT video service passwords without service providers' consent is a crime under the U.S. Computer Fraud and Abuse Act.
In related market research carried out for Ooyala, Parks found that connected device apps account for 25% of total OTT video subscriptions. That ranks them second behind OTT video provider websites.
Among individual OTT video services providers Netflix and WWE Network scored highest on Parks' proprietary Net Promoter Score metric. Hulu and MLB.TV ranked third and fourth, respectively.
Parks' Net Promoter Score measures the likelihood subscribers will recommend a product or service to others. The metric has proved to be a good indicator of consumers' perceptions, according to the Austin, Texas-based market research company.
"Net Promoter Scores reveal the motivations behind many of the churn rates we are seeing," commented Ruby-Ren Bond, Parks' research analyst. "For example, Hulu has a higher churn rate than Amazon, but its NPS is much stronger than Amazon's. That indicates the retail side of Amazon's Prime service is likely a strong factor than the video service in retaining is subscribers."