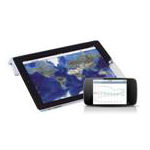 Mobile operators can raise their ARPU by 15% over five years by offering subscribers more choice and flexibility and establishing partnerships with OTT service providers and others, according to a new, two-part whitepaper produced by Senza Fili Consulting for Mavenir Systems. Accomplishing this requires taking a new approach in presenting and charging for services, however.
On the cost side of the ledger, a typical North American mobile broadband operator can reduce per-subscriber costs by as much as 63% ($1.80 per subscriber per month) by making the transition to IMS (IP Multimedia Subsystem)-based voice-over-IP on LTE, Wi-Fi and HSPA/HSPA+ (VoLTE and VoHSPA). Driving the cost reduction is greater LTE spectral efficiency and greater Wi-Fi offload, as a larger percentage of subscribers rely on mobile broadband (MBB) access.
The same set of equipment can also enable mobile operators to adopt new subscription models "in which tiering options and add-on services account for a growing portion of the ARPU, while basic voice and data plans are merged to create the core of the subscription offering," Mavenir and Senza Fili explain in a press release.
Optional services grow to become the main contributors to ARPU in Mavenir's revenue-generating framework. "Both increased cost efficiencies and new revenues are achieved using the same technology tools and approach, treating data traffic in a more granular way based on the realization that all data packets may not be created equal in an IP network," commented Senza Fili's Monica Paolini.
"While voice service has become highly commoditized with declining ARPU, the good news is that mobile operators can reverse that decline," added Mavenir Systems' VP of marketing Madan Jagernauth. "MNOs can reverse the decline of ARPU by introducing new services themselves and by partnering with OTT players to generate revenues".