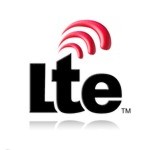 North American LTE subscriptions surpassed the 250 million-mark during 1Q 2016, according to market data gathered by Ovum for 5G Americas. LTE will serve as the foundation for the next generation of 5G mobile broadband as availability increases and technology continues to evolve, 5G Americas' president Chris Pearson said in a press release.
Wireless telecom subscriptions rose 7.2 percent year-over-year (YoY) in the U.S. and 6.9 percent in North America in 2015. That compares to an average 3.4 percent globally. "LTE has hit the Americas region full-steam. LTE, and in a small part HSPA, are the only technologies growing in the entire Western Hemisphere," Ovum senior analyst Kristin Paulin commented.
LTE penetration in the U.S. reached 73 percent based on the latest population data, which pegs the total U.S. population at 322 million. North American LTE subscriptions reached 57 percent of all mobile connections in the region in 2015.
North American LTE Subscriptions
LTE connections have been doubling YoY, reaching 1.29 billion worldwide as of end 1Q as compared to 645 million at the end of 1Q´15, 5G Americas points out. Adoption of LTE-Advanced has been gaining momentum with 118 LTE-A networks up and running in 57 countries as of end-1Q'16. That's more than double the 54 networks in 35 countries as of year-end 2014.
Other highlights of the 5G Americas report:
69 commercial LTE networks were deployed in U.S. and Canada supporting 253 million LTE connections as of March 2016 for a net gain of 67 million in the previous 12 months and a 36 percent growth rate;
LTE is forecast to reach 391 million connections at the end of 2020 (not including M2M connections)
1.29 billion LTE connections; more than double 645 million at March 2015;
LTE connections forecast to reach close to 4 billion by year-end 2020 (forecast does not include M2M);
LTE global market share forecast to reach 45 percent by 2020
118 LTE-Advanced commercial networks in 57 countries 7.4 billion total cellular connections worldwide
LTE is forecast at 1.6 billion connections by the end of 2016 increasing to 3.8 billion connections by the end of 2020 when LTE connections will exceed global UMTS/HSPA connections for the first time.