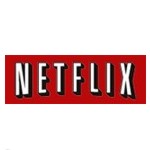 Though it's changed the movie and TV viewing habits of millions of US consumers, Netflix may have more to do to "win their hearts," conclude the research team at Knowledge Networks. The research suggests that while Netflix has found a considerable following, they are open to switching to similar offers from Netflix competitors.
Conducting market research for its "How People Use Over-the-Top TV" report shortly before Netflix announced controversial and poorly received pricing plan changes and the decision to separate its rent-by-mail and online streaming business line, Knowledge Networks' researchers found that:
35% of all U.S. consumers (ages 13 to 54) say they use Netflix – for streaming and/or DVD or Blu-ray rentals – at least once a month;
Regular Netflix subscribers, on average, watch 5 TV shows and 4 movies per week via the streaming or DVD-rental aspects of the service;
20% of Netflix users with VOD are watching VOD less because of their Netflix viewing; but
10% of Netflix subscribers said they were "very likely" to cancel the service if their cable or satellite provider began to offer a similar service at a similar price.
The researchers also found that game consoles (62%) are far and away the most popular means of viewing Netflix "Watch Instantly" content on a TV set. Other options, such as Blu-ray players and Roku set-top boxes are used by 15% or fewer of viewers.
"Netflix has made remarkable in-roads, bringing streaming video and other alternative viewing options to a mass audience," said David Tice, VP and group account director of Media at Knowledge Networks. "At present, Netflix has a dominant market position in this space – but cable video on demand (VOD) and other video services are widely available and poised to act as alternatives. Netflix needs to use its remarkable platform to build deeper customer relationships, differentiating itself by offering benefits that speak to subscribers' desire for control, comfort, and convenience."