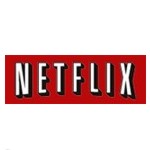 Surveying a selected portion of its customer base of 250-plus communications service providers (CSPs), Toronto-based Sandvine reports that Netflix continues to gradually increase its dominance when it comes to traffic flowing across North American fixed broadband networks.
Netflix network traffic accounted for 36.5% of downstream traffic on North American networks during peak evening hours, according to Sandvine's latest monthly Global Internet Phenomena Report: Latin America & North America. YouTube comes in at 15.5% and Amazon Video traffic accounts for close to 2%. Hulu generates 1.9%. New entrant Sling TV is already generating 1%, not that far behind Hulu.
Among individual digital content offerings, the release of Ascendance DLC's video game "Call of Duty: Advanced Warfare" led to a substantial spike in bandwidth usage, accounting for 12% of traffic on one North American fixed network on its release date. The season five premier of HBO's Game of Thrones on HBO GO and HBO NOW accounted for 4.1% of traffic across one U.S. fixed network, a rise of more than 300% their average levels.
Fixed access network traffic from torrent providers appears to be on the wane. North and Latin America network traffic from BitTorrent continued to decline in May. It now accounts for 6.3% of fixed access network traffic in North America and 8.5% in Latin America.
Sandvine notes that Netflix's decision to encrypt transmissions will result in most of network traffic in North and Latin America being encrypted in 2016.
Commenting on its latest research results, Sandvine CEO Dave Caputo said: "Network traffic in the Americas seems to be getting increasingly concentrated. Netflix continues to rise as a percent of North American fixed network traffic.
"In Latin America, when you add up the properties of Facebook and Google, including Facebook, Instagram, WhatsApp, YouTube, Google Play, etc., these two Internet giants control over 60% of mobile network traffic.
"Corporate decisions by these major players, like Netflix's recent decision to encrypt their streams or Facebook's decision to auto-play videos uploaded to its site, can instantly and dramatically impact subscribers and all Internet access networks."