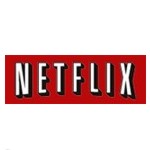 The number of Netflix 'streamers' inclined towards downgrading their pay-TV service subscriptions in the next six months has doubled from just 12 months ago, from 16% to 32%, according to a follow-up study by The Diffusion Group entitled, "Profiling Netflix Streamers, 2011."
TDG analysts note that Netflix "… has gone to great lengths to reassure PayTV operators that its offerings are additive to regular TV viewing and thus not a competitive threat." That's been taken with more than a grain of salt by many in the industry, however.
"Despite its rhetorical positioning, both Netflix and PayTV operators have long been aware that there will come a point at which its services are not only dilutive to regular TV viewing, but antithetical to PayTV subscription levels," notes Michael Greeson, TDG founding partner and director of research. "The question for realistic observers has been not if this will occur but when. According to our latest research, that time is upon us."
The difficult economic times are also a factor when it comes to respondents' stated reasons for considering downgrading or canceling their pay-TV subscriptions. Whether the attractiveness of OTT video, Netflix in particular, or 'economic belt tightening' is subscribers' primary reason varies by amount of Netflix streaming usage, TDG found.
Among all Netflix users (regardless of the amount of usage), 'Cost of service' and 'the need to save money' were cited by half the survey respondents as the primary reasons these OTT video streamers were likely to downgrade their traditional pay TV service during the next six months. Thirty-four percent cited their growing consumption of online video, of which 2/3 cited Netflix in particular, as contributing to the decision to downgrade.
By contrast, among moderate to heavy users of Netflix streaming services, a growing consumption of OTT video service was cited by 61% of respondents as the primary reason they were likely to downgrade their pay TV service, 2/3 of which cited Netflix in particular. Twenty-four percent of moderate to heavy users cited economic concerns as their primary motivation.