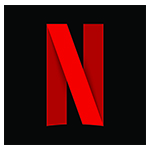 Netflix continues to provide more of what viewers want than competing subscription video on demand (SVOD) services, according to a new report about the best SVOD offering from customer experience research firm UserTesting. Netflix scored a 90 out of 100 in a ranking that considered ease of use, speed, credibility, aesthetics, and delight. Customer experience (CX) is the differentiating factor between the highest and lowest rated SVOD services, the research firm added.
At the other end of the spectrum was HBO. The company scored only a 72, which UserTesting blamed on HBO Now disappointing customers due to a combination of the difficulty of finding content, lagging or freezing videos and problems with buffering. However, HBO achieved a 97 score for aesthetics.
Best SVOD Offering
For all providers, the research firm pointed out that while recommendations are generally easy to find, they are not as helpful as some providers might think. Though many of these services recommend videos based on what users have previously watched, fewer than 3 in 10 (29%) follow those suggestions.
Additionally, survey respondents panned all providers for lack of content as well as the ability to find desired content. More than 50 percent of survey respondents subscribe to at least two SVOD apps, with 90% of HBO Now customers subscribing to Netflix and 80% to Amazon Prime.
Even with these challenges, SVOD continues to grow, said Janelle Estes, UserTesting VP of strategic research services, in a prepared statement. "The rapid, widespread adoption of streaming entertainment has created a cultural shift in which 74% of participants in this study reported watching streaming media every day. While data collection can help inform some features, there's no substitute for capturing human insights to understand the evolving needs of consumers in the 'what I want, when I want it' era. Only by continuously