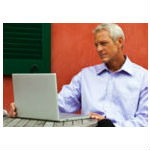 Nearly half a million new broadband Internet subscribers joined the rolls of the largest U.S. cable and telephone providers in the second quarter of the year, according to new research from Leichtman Research Group, Inc. (LRG).
In the same year ago period there was a net gain of 235,000 subscribers, the research firm added.
According to the LRG report, the top broadband providers now represent 95% of the market, with the top cable companies having 62.9 million broadband subscribers, and top telephone companies growing to 34.2 million subscribers.
Other top findings include:
The top cable companies added about 585,000 subscribers in the second quarter of the year – compared to about 465,000 net new subscribers in the second quarter of 2017.
Cable company gains were telephone company losses. The telcos had a net loss of 130,0000 broadband subscribers in the second quarter. However, that figure was far better than the 230,000 subscribers lost in the second quarter a year ago. Telcos have had net broadband losses in each of the past nine quarters
Over the past year, broadband providers added nearly 2.2 million net new subscribers, less than the 2.5 million added during the same period a year ago.
"The broadband industry added nearly twice as many subscribers in 2Q 2018 as in last year's second quarter," said Bruce Leichtman, president and principal analyst for Leichtman Research Group, Inc., in a prepared statement. "This quarter marked the first year-to-year quarterly broadband increase since 2Q 2016."