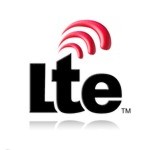 Exponential growth in mobile data service usage will drive 4G LTE subscriber totals to more than 560 million by 2016, according to new research from Parks Associates. Having more than doubled in each of the last four years, the promised speeds of 4G LTE services is making them key factors in consumers' purchasing decisions, says Parks' mobile research analyst Jennifer Kent.
"Nearly 50% of U.S. smartphone users consider 4G/LTE access as very important when choosing a mobile service provider," Kent said. "Operators such as AT&T and Verizon are building consumer awareness around 4G/LTE by touting the benefits of the technology. Carriers need to capitalize by experimenting with new mobile data pricing plans and offering new LTE-supported value-added services."
The results of a consumer survey Parks conducted this quarter revealed that LTE service is a more important consideration than handset selection when it comes to evaluating mobile providers. In addition Parks found the following survey results:
As of June 2012, 83 carriers have launched LTE networks in 43 countries; 40 more carriers intend to deploy LTE by year end.
Global 4G/LTE subscribership will increase from 9 million in 2011 to more than 560 million in 2016.
Verizon carried 60% of global LTE traffic on its network as of May 2012.
AT&T deployed LTE in August 2011, and it is currently live in 51 markets covering 74 million POPs.