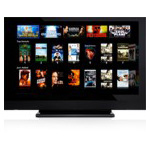 Global shipments of multimedia home gateways (MHGs) will surge more than 100-times higher from 2011-2015, driven by demand from pay-TV service operators looking "to unify the delivery of different forms of video content to all types of devices in homes, including media tablets and smartphones," according to a new report from IHS IMS Research-Screen Digest.
Total shipments of MHGs will rise to 9.6 million units globally in 2015 and 2016 from just 90,000 in 2011, according to IHS', "Multimedia Home Gateways: The Future of the Digital Home."
Similar to yet different from set-top boxes (STBs), MHGs serve as a bridge between broadcast and Internet Protocol (IP) video distribution, offering content distributors and providers a more effective and efficient means of delivering content across all types of home entertainment and digital media devices, IHS senior principal analyst and lead author Daniel Simmons explained in an IHS Screen Digest press release.
"With MHGs, cable and satellite operators can utilize the efficiency of broadcast television to provide advanced services and content to all kinds of IP-connectable devices, including today's increasingly popular mobile devices."
STBs and managed-delivery-over-broadcast networks enable pay-TV service operators to add access to their IP-based digital content and delivery platforms to TV sets, while relying on unmanaged third-party broadband connections via consumers' notebook PCs, smartphones and media tablets to deliver such content and services over-the-top (OTT). That's something of a "dual-network conundrum" for them, IHS Screen Digest points out.
"Operators cannot effectively manage delivery over a third-party network. Because of this, they struggle to offer the same content, services and quality of services to IP-connectable devices as they can to television sets via their own STBs. This dual-network approach creates an inconsistent and frustrating experience for consumers and increases expenditures for operators as they are required to maintain an additional OTT delivery platform."
MHGs offer pay-TV operators a means of resolving the issue. "MHGs allow operators to consolidate content delivery around their managed networks regardless of the viewing device," Anna Maxbauer, IHS senior analyst and report co-author, elaborated.
"They can create a pay-TV experience that is identical and consistent across every screen in the home, where the majority of content is consumed. This improves the consumer experience and reduces OTT delivery costs."
The integration of Wi-Fi home networking within MHGs is facilitating the shift to multi-screen video service delivery and will drive growth in MHG shipments globally going forward, according to IHS. Only one of several improvements to MHGs, IHS Screen Digest forecasts that Wi-Fi penetration in MHGs will increase from 18% in 2012 to 73% in 2016.
"The MHG is a server platform able to host a range of in-home services," commented Stephen Froehlich, IHS principal analyst and another co-author of the report.
"Beyond Wi-Fi, some of the major services include gigabit broadband, transcoding, large applications, graphics processors, content storage and edge caching. The hardware and software requirements for each MHG are quite different from one operator to the next, making MHGs a profitable point-of-value creation for STB manufacturers and their suppliers for the foreseeable future."
Added Simmons, "The capabilities of the MHG, and in particular its requirement to establish a ubiquitous whole home network, position pay-TV operators to offer a range of additional services that could elevate them above being simple purveyors of media access. Home automation and security, as well as smart energy and e-health services, all could be supported by the MHG and offer additional revenue opportunities."