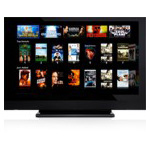 Americans spend an average 175 hours per month engaged with a combination of multi-screen TV, four major Internet portals, YouTube and Facebook – 35 hours/month more than they spend working, according to recent Nielsen and comScore market research findings. Eighty percent of that time is spent watching multi-screen TV, according to an analysis from the Cabletelevision Advertising Bureau (CAB). the 175 hours includes time spent using mobile and non-mobile devices.
Multi-Screen TV Viewing
Despite all the attention being given to Internet and OTT video viewing, multi-screen TV is where American consumers are spending the vast bulk of their time, CAB highlights in a press release. In its "Get Real: Video Advertising 2015" report CAB analyzes "the major players in the growing field of video in the U.S. – multiscreen TV, Google/YouTube, AOL, MSN, Yahoo and Facebook – on the basis of consumer attention, the most important currency in advertising."
CAB found that Americans spend just 20 percent of their average monthly attention on YouTube, Facebook, AOL, MSN, Yahoo and Facebook combined. Eighty percent of their average 175 hours of time spent each month is with what researchers call "multi-screen" TV.
CAB determined that consumers spend just 5 percent of their time each month watching YouTube videos and 95 percent with multi-screen TV. Even among younger adults 18-24, the ratio came in at 12 percent YouTube, 88 percent multi-screen TV.
Americans spend as much time with TV websites and mobile as they do on the four Internet portals, YouTube and Facebook combined, CAB said. Significantly, TV websites either lead or occupy multiple "top 5" positions in the most important online content genres: news, sports, food, kids, weather, comedy, gaming, home, music, and entertainment, according to CAB.
Attention Definition Disorder?
"There's an attention paradox in video – you could call it Attention Definition Disorder," CAB CEO Sean Cunningham was quoted as saying.
"The ad industry has been distracted into paying less attention to what consumers are focusing the bulk of their attention on. Consumers are clearly focused on multi-screen TV content – professionally produced, ad-worthy content with a mass audience and infinite targeting opportunities."
Video industry players' investments reflect the disparity, CAB notes. Ad-supported TV networks invested $44 billion in original content in 2014 while Internet video players invested just $3 billion. YouTube's portion of the $3 billion was $200 million, according to CAB.
"Smart marketers will clarify their definition of Internet video as an extension of a multi-screen TV buy," Cunningham commented. "Using video to sell more stuff isn't about how many places you can technically 'reach' people for 1-2 seconds; and it's not about how many splintered impressions you can aggregate. It's about how much time and attention you can amass with audiences committed to the same content."