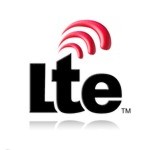 LTE will come to dominate the global 4G and wireless market during the next five years, with more than 458 million dual-mode TD-LTE and FDD-LTE devices activated by 2016, according to Maravedis-Rethink's "Global 4G Device Forecast 2012-2016."
Come 2016, LTE will account for 97% of the wireless industry's total 4G device population, which will reach 572 million activated devices. WiMAX's share of the 4G market will drop sharply, falling 52% over the next five years, accounting for only 3%, or 17 million, according to Maravedis-Rethink's forecast.
Within the LTE space, it will be multi-mode LTE devices capable of operating in both FDD (Frequency Division Duplex) and TDD (Time Division Duplex) modes that will come to predominate. "Multi-mode devices supporting FDD-LTE+3G, and TD-LTE+WiMAX emerged during 2011, accounting for 62% of the total LTE devices active at the end of that year. This occurred as more mobile operators sought to add LTE to their offering. We expect that 95% or 545 million devices will be multi-mode by 2016," commented report author Cintia Garza.
"By 2016, more than 80% of LTE devices activated worldwide will be dual-mode, meaning they will support both FDD and TDD duplexing modes. We however expect a far slower adoption of TD-LTE than anticipated in previous quarters, given that China might not deploy TD-LTE until at least 2014. By the end of 2016, we anticipate 89 million TD-LTE subscribers and 350 million FDD-LTE subscribers," she added.
Smartphones and tablets will lead the way in terms of 4G device uptake. In their report, Maravedis-Rethink predicts tablets will grow from 55 million in 2011 to nearly 208 million in 2016. Apple iOS will remain the most popular tablet operating system for tablets for the next six years, though its market share dominance will erode, accounting for 46% of the market by 2016. Android will account for a 33% share of the tablet market at that time, according to the report.
Windows, which sealed a partnership with Nokia last year, will make a strong showing in the smartphone space. Windows mobile operating systems will overtake iOS in the smartphone space by 2016, Maravedis-Rethink forecasts, garnering a 21% market share, ahead of Apple, with a 16.5% market share. Both will trail well behind Android, which will have nearly half the market.
Additional report findings include:
By 2016, smartphones and tablets will dominate the 4G device market, accounting for 40% and 24% of the total 4G device market share respectively.
APAC and Europe will account for the largest number of smartphones and tablets activated by 2016.
By year 2016, 95% of the tablets will be 3G/4G enabled.