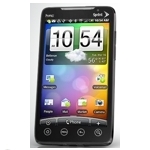 More than two-thirds (68%) of consumer mobile phone use takes place in the home, according to new research conducted by InsightsNow for AOL and advertising agency BBDO.
And that wasn't the only surprising finding, according to an AOL Blog post.
The InsightsNow research team uncovered seven main reasons why people use their mobile devices, describing each reason with a distinct verb, including:
To Accomplish – managing activities and lifestyle to gain a sense of accomplishment
To Socialize – active interaction with other people
To Prepare – active planning in order to be prepared for upcoming activities
For Me Time – seeking relaxation and entertainment in order to indulge oneself or pass the time
To Discover – seeking news and information
To Shop – focusing on finding a product or service
To Express Oneself -participating in passions and interests
"Me Time" was by far the biggest motivation for users to use their mobile devices, accounting for nearly half (46%) of all smartphone app and website interactions, which averaged 864 minutes per month per user.
Mobile advertising didn't work well during "Me Time" mobile usage. The vast majority of mobile advertising messages received during such interactions "are not relevant to the use at that time, are easy to ignore, or get in the way," researchers found.
"Many in the industry tend to focus their messaging on the nature of the devices consumers are using, as opposed to the mindset they are in when using the device" commented Christian Kugel, VP, Consumer Analytics and Research at AOL in a press release. "This study was designed to uncover what's going on beneath the surface so that marketers can better understand what roles smartphones actually play in the lives of consumers. That includes realizing that much of use occurs when people are on their couches, not away from home."
Following on from the study's findings, AOL and BBDO came up with a few recommended actions to help marketers, advertising agencies and brand managers improve performance:
Think about mobile as part of something bigger. Move beyond the conventional surface view of mobile behaviors to align your messaging with the underlying motivators that propel mobile interactions.
Focus on "Me Time." Think about ways you can redirect mobile communications to help users indulge and enjoy themselves.
Recognize there are other mobile motivations. Targeting communications to capitalize on these motivators can increase engagement.
Added Simon Bond, BBDO's Chief Marketing Officer, "In the end, it's all about helping agencies and creatives create the most compelling content. And based on our findings, that compelling content should be me-based, home-based, entertainment-based, not solely geo-location based."
AOL and BBDO presented the complete study report October 3 at the Mobile Marketing Association's "Smarter Mobile Marketing" conference, part of Advertising Week 2012 taking place in New York City.
The three-phase market research study was rather more personal and involved than most. Participating smartphone users were asked to complete a 7-day diary and make video recordings throughout the day as they used their phones. Researchers also conducted in-depth interviews and surveyed 1,000 smartphone users. Arbitron Mobile Trends Panels were then used to monitor a mobile panel for 30 days to track user behavior and click streams in the U.S. across mobile Web, apps and other mobile services. The result was production of more than 3,000 mobile device interactions that were then organized according to user needs and motivations.