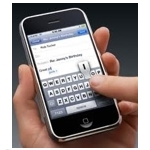 The worldwide market for mobile phones grew 12.8% annually in 3Q 2011, even as smartphones sales fell in "key mature markets," according to International Data Corp.'s (IDC), "Worldwide Mobile Phone Tracker." Actual 3Q growth exceeded IDC's 9.3% forecast, as well as the 9.8% growth in 2Q.
Vendors shipped 393.7 million mobile phones in 3Q 2011 as compared to 348.9 million in 3Q 2010.
The 3Q growth was the second slowest quarterly rate recorded for the overall mobile phone market over the past two years, IDC noted, which reflected delayed smartphone purchases and consumers' cutting back on spending. This was particularly the case in the US and Europe, where shipment volumes declined year-over-year.
"The combination of economic uncertainty and anticipation over fourth quarter or late third quarter product releases caused some consumers to delay their smartphone purchases," said Kevin Restivo, senior research analyst with IDC's Worldwide Mobile Phone Tracker.
"Many waited for products such as the iPhone 4S, which was announced after the quarter closed, or Research In Motion's BlackBerry 7 phone series, which were released in the final weeks of the quarter."
IDC sees smartphone sales continuing to drive growth in the overall mobile phone market. "Smartphone centricity continues to be the hallmark of the mobile phone market," commented Ramon Llamas, senior research analyst with IDC's Mobile Phone Technology and Trends team.
"Two years ago, smartphones comprised just a small portion of overall shipments among the leading vendors. Today, that proportion has grown considerably, thanks in large part to LG, Motorola, Samsung, and Sony Ericsson making Android smartphones a priority."
Mobile Phone Markets by Region
Examining 3Q mobile phone sales by region, IDC found that feature phone sales in the Asia-Pacific ex-Japan recovered as Nokia resolved problems with its inventory channel in China and dual-SIM handsets sold well across emerging markets, such as India and Southeast Asia.
Samsung and HTC led sales among manufacturers, along with China's ZTE, while mobile phone sales in Japan rebounded after increasing in single digits percentage-wise for the previous two quarters.
Mobile phone sales in Western Europe fell as a result of lower demand for both feature phones and smart phones. What smartphone growth there was was driven "by mid-tier Android devices," IDC found. Nokia's migration from the Symbian mobile OS to Windows Phone held back the vendors' shipments, while consumers held back on buying high-end smartphones in 3Q as they waited for Apple to release the iPhone 4S.
In contrast, the Central Europe, Middle East and Africa (CEMA) markets showed strong growth, as Nokia rebounded in the region, IDC found. "Nokia had a very strong 3Q11 due to feature phone growth" and remained the regional market leader, according to IDC's report, though smartphone growth continued to decline.
Apple releasing its latest iPhone model left an opening for competitors to launch new models in 3Q, which Research in Motion did with the introduction of its first Blackberry models of 2011, which run on the new BB OS7 mobile OS. LG, Motorola and Samsung also launched new 'flagship' Android smartphones.
More touchscreen smartphones came out in the Latin American market, though users were delaying purchases as they waited for new 'hero' device launches, according to IDC.
The Top 5 Vendors
Nokia continued to be the world's leading vendor of mobile phones with a 27.1% market share. Nokia turned its flagging global fortunes around in 3Q, as feature phone sales in key regions grew strongly and the vendor was able to clear its inventory backlog in the key European and Chinese markets, IDC found. IDC sees the potential for further Nokia gains given the launch of its Lumina line of Windows Phone 7 devices.
Samsung captured 22.3% of the global mobile phone market as its mobile phone sales grew double digit percentages in 3Q, outpacing the market average. Smartphones, such as the Galaxy S2, drove Samsung's sales, as did smartphone sales in China. Samsung's feature phone sales also outpaced the 3Q industry average.
With a 5.4% market share, LG held on to its #3 position in 3Q for the 12th consecutive quarter, though "continued soft demand for both its feature phones and smartphones led to volume levels not seen since 2Q 2007," IDC found.
The launch and strong sales of new smartphones put China's ZTE into the #4 position in the mobile phone market with a 4.9% share of the market.
Apple gained market share in 3Q and posted the third-highest growth rate of any Top 5 vendor but dropped to the number 5 position, with a 4.3% share globally. Global iPhone shipments fell quarter-over-quarter, as Apple prepared for the iPhone 4S launch.