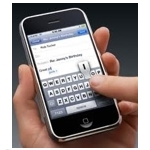 Global messaging market revenues will drop from $113.5 billion in 2014 to $112.5 billion in 2019, a $600 million (0.5 percent) decline, according to new market research from Juniper Research. The revenue decline will occur despite an anticipated doubling in message traffic globally.
Over-the-top (OTT) message traffic will be the primary driver of overall traffic growth over the period, according to Juniper's "Mobile & Online Messaging: SMS, RCS & IM Markets 2015-2019." Juniper's messaging traffic forecast calls for OTT message traffic originating from applications such as WhatsApp and LINE to triple from nearly 31 trillion in 2014 to 100 trillion globally by 2019.
Revenue generated by OTT messages is forecast to be less than one percent of that for SMS and MMS messages in 2019, however. That will account for much of the anticipated decline in messaging revenues.
Lack of success in monetizing messaging services will contribute to the anticipated decline in global market revenues, Juniper says. Limited acceptance by consumers, in Asia especially, has led messaging services providers to turn to in-app purchases of items such as sticker sets to generate income.
Prominent market participants, such as LINE, Facebook and Snapchat, are diversifying into payments in their search for sustainable revenue streams, the market research provider adds.
All that said, SMS continues to be the main source of revenue for messaging services providers. Mobile network operators (MNOs) are seeing growth in the A2P (application to person) segment of the market even as OTT messaging apps continue to eat into margins, according to Juniper.
Other key findings of Juniper's report include:
A2P SMS will generate significant growth over the next five years, as enterprise messaging sees considerable uptake in the form of two-step verification, and notification services.
User concerns regarding privacy will aid A2P SMS growth – with secure message delivery and reliability being key.