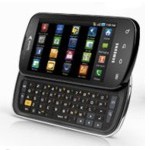 The 'phone' part of the word 'smartphone' is doing a disservice to today's mobile devices, according to a new report commissioned by wireless operator O2. According to O2, "smartphones have become a digital 'Swiss Army Knife'" as making phone calls has dropped to "the fifth most frequent use for a smartphone for a newly-networked generation of users."
The introduction of the Samsung Galaxy III marks the latest in what are essentially a new generation of smartphones "with a focus 'beyond calls,'" O2 says, noting that smartphone owners spend more than 2 hours a day on them.
Here's a list of what users are using their smartphones for, and the average amount of time, in minutes, they're spending on them, according to O2's "All About You," report:
Browsing the Internet 24.81
Checking social networks 17.49
Playing games 14.44
Listening to music 15.64
Making calls 12.13
Checking/writing emails 11.1
Text messaging 10.2
Watching TV/films 9.39
Reading books 9.3
Taking photos 3.42
Total 128
"Smartphones are now being used like a digital 'Swiss Army Knife', replacing possessions like watches, cameras, books and even laptops," commented David Johnson, O2 general manager – devices in the UK. "While we're seeing no let-up in the number of calls customers make or the amount of time they spend speaking on their phones, their phone now plays a far greater role in all aspects of their lives."
Taking on all the additional functionality they do, smartphones are replacing numerous other, older consumer and consumer electronic devices, O2 notes, including alarm clocks, watches, cameras and diaries, extending out to even include laptops and TVs.
O2 provided more detail on the extent to which this is occurring:
Over half (54%) say they use their phones in place of an alarm clock
Almost half (46%) have dispensed with a watch in favor of using their smartphone
Two-in-five (39%) have switched to use their phone instead of a separate camera
Over one quarter use their phone instead of a laptop (28%)
One in ten have got shot of a games console in favor of their handset (11%)
Perhaps indicative of where things are moving, one in twenty smartphone users have switched to use their phone in place of a TV (6%) or reading physical books (6%)
More broadly speaking, here's how smartphone owners are using their mobile devices, according to the report:
Taking photographs 74%
Making phone calls 71%
Text messaging 69%
Surfing the internet 69%
Alarm clock 64%
Email 52%
As a watch 50%
Using it as an address book 50%
Using social networks 49%
Using it as a diary 39%
Music 39%
Playing games 38%
Watching TV/films 22%
Reading books 13%
More intuitive, responsive and functional devices are making new-generation smartphones, such as the Galaxy SIII more popular with consumers, O2 says. Voice interactivity, along with "more sophisticated and personalized touchscreen functions are the latest innovations handset makers have developed in response to consumer demand," according to the press release.
"We're starting to see more and more phones being developed that interact with their users in new and interesting ways. Intelligent voice recognition and eye tracking are making phones even easier to use and we know our customers will love them," Johnson continued.