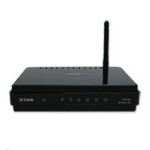 Eight in ten US broadband households have installed a home network, with nearly 40% of home network routers located in residents' primary living rooms, more than twice the number installed in home offices, according to a new report from TDG, The Diffusion Group.
The number of broadband-networked US households installing home network routers in their living rooms increased 26% in the last year, from 30% in 2010 to 38% in 2011. Conversely, the number installed in home offices declined 30%, from 26% in 2010 to 18% in 2011, according to TDG's "The CE and PC Ecosystem of the Broadband Household: 2012."
"The migration of home network hardware from the 'home office' to the primary living space offers both functional and figurative insight," notes Michael Greeson, TDG founding partner and director of research. "TDG noted in 2005 that, driven by the incessant desire to optimize their entertainment experiences, consumers would progressively place their network access point adjacent to key net-enabled video entertainment platforms such as game consoles, disc players, and DVRs. In 2012, this is precisely what we observe and most would acknowledge. The meaning of this shift, however, remains lost on the majority of observers."
It is Americans' urge to "optimize" their entertainment and news gathering and viewing options that underlies the shift toward installing home network routers in living rooms rather than using the network to deliver computing power from a home office hub, according to TDG.
In its new study of the evolving home CE and PC network environment TDG employs its primary research in discussing:
The number and types of consumer electronic and personal computing devices used;
The primary locale of device use within various rooms of the home;
The extent of Internet connectivity among these devices, both in general and by location; and
The type of networking technology used to make each connection.