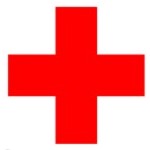 Demographic trends, ever rising healthcare costs and a shortage of skilled staff when combined with rapid advances in telecomputing and telemedicine technology is opening vast new investment and business opportunities in the U.S.
The $3 trillion U.S. healthcare industry, including insurance providers, is forecast to spend more than $100 billion on telecommunications services and equipment from 2012-2017, according to a Insight Research Corp.'s "Telecommunications, IT, and Healthcare: Wireless Networks, Digital Healthcare and the Transformation of US Healthcare, 2012-2017" report. Healthcare industry spending on telecommunications services alone will total more than $69 billion over the six-year period, according to Insight.
"The compound effect of an aging population and advances in clinical treatment technologies will require new healthcare delivery systems that can synthesize diagnostic data, provide immediate clinical recommendations, and build a repository of healthcare information that will advance future treatments. Fiber optics, wireless access, and digital transmission will transform healthcare networks while extending care to remote patients via telemedicine applications. This industry is methodically moving towards a new generation of networking technology and electronic patient information." according to Insight.
"Forces external to the healthcare industry, including federal government policies, an aging population, and healthcare worker shortages are encouraging the industry to find alternative approaches to current treatment practices," commented Insight research director Fran Caulfield.
Overall telecom services spending by healthcare industry participants will grow at a compound annual growth rate (CAGR) of 9.7% between 2012-2017, Insight forecasts, rising from $9.1 billion in 2012 to $14.4 billion in 2017. A 16% increase in the number of healthcare outlets will drive the telecom spending increase, which will also be fueled by healthcare employment growth that's 2.5-times faster than the projected overall national employment rate, Insight said.
"Much of the high costs inherent in the current system are related to the proximity of patient and provider, as well as to the archaic administrative systems used to manage records and exchange information. Telecommunications can bridge these proximity and system gaps," Caulfield continued.
"Healthcare providers are avid consumers of telecommunications services and new technology. The combination of increased demand for wireless and broadband access, massive data storage demands, and the conversion to electronic health records (EHRs) and procedures is straining existing healthcare networks."
"Our research measures key operational factors, such as population trends, patient monitoring, and cloud-based storage requirements, and then we quantify the demands for telecommunications services and equipment that will be needed to satisfy these demands No surprises; the research points to strong demand," she concluded.