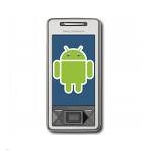 Google's Android continued to gain market share, capturing 50.9% of the U.S. smartphone market between March and May, according to ComScore's MobiLens service.  Samsung maintained its leading position as the top manufacturer of mobile handsets with a 25.7% market share.
Some 234 million Americans ages 13+ used mobile devices during the three-month period, with Samsung adding 0.1% to its market share, comScore found. LG (down 0.3 points to 19.1%), Apple (up 1.5 points to 15%) and Motorola (down 0.8 points to 12%) followed, with HTC dropping 0.2 points to 6.1%.
Turning to the U.S. smartphone market, comScore's latest MobiLens results show that Google added 0.8 percentage points to its market share during the March-through-May period. Apple tacked on 1.7 points, accounting for 31.9% of the U.S. smartphone market. RIM (down 2 points to 11.4%), Microsoft (up 0.1 point to 4%) and Symbian (down 0.4 points to 1.1%) followed.
Looking at mobile phone usage, comScore found that 74.8% of U.S. mobile subscribers 'texted' during the three-month period, unchanged from the prior three months. Some 51.1% used downloaded apps, up from 49.5%, while 49.8% used mobile device browsers, up from 49.5%.
Some 36.7% accessed social network sites or blogs from their mobile phones. That's 0.6 points higher than the prior three-month period ended in February. Playing games on mobile phones increased 0.3 points to 33.5%, while more mobile phone users listened to music: 27% as of end-May as compared to 24.8% as of end-February.