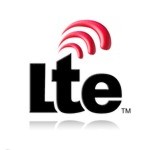 Global LTE smartphone shipments will grow three-fold to reach 275 million units in 2013, marking a record year for 4G wireless broadband technology, according to new research from Strategy Analytics.
Growth in 2013 follows 2012 percentage growth in global LTE smartphone shipments of more than 200%, according to Strategy Analytics' report, "A Quarter-Billion LTE Phones Will Be Shipped Worldwide in 2013."
"We forecast global LTE smartphone shipments to triple from 90.9 million units in 2012 to 275.0 million in 2013. Major countries driving LTE growth next year will include the United States, United Kingdom, Japan, China and South Korea," commented senior analyst Neil Shah.
"Multiple operators, such as Verizon Wireless, Everything Everywhere and NTT Docomo, are aggressively expanding their LTE networks. Key vendors leading the push into LTE smartphones will include Apple, Samsung, LG, Nokia, HTC, Motorola, Blackberry, Huawei, ZTE and Pantech. Popular LTE smartphone models will include Apple's iPhone 5 and Samsung's Galaxy S3."
"It is clear that 2013 will be the year of 4G. LTE smartphone shipments worldwide will exceed a quarter-billion units for the first time. Multiple operators and multiple phone vendors will be launching dozens of LTE models across numerous countries worldwide," added executive director Neil Mawston. "LTE has quickly become a high-growth, high-value market that no operator, service developer, component maker or device vendor can afford to ignore."
Analyst Ana Sui sees the explosive growth attracting new entrants "seeking a slice of the 4G pie." Sui singles out high-profile Internet stalwarts Amazon and Mozilla as possible new entrants. She cautions that even proven Internet enterprises such as these will find the going tough.
"We caution possible new entrants like Amazon will not find it easy to break into the fiercely competitive LTE smartphone market and they will need breakthrough products that are strongly differentiated in areas such as design, price or services," Sui stated in a press release.